Acres Partners With Forisk
Acres, a data-driven land research platform that supports fast, informed decision making, is partnering with Forisk Consulting, a leader in analyzing timber markets and wood baskets, to visualize timber data for both companies' clients. This collaboration between Acres and Forisk will further expand Acres' capacity to provide and visualize important information on U.S. timberland through its powerful land valuation tool.
"We're thrilled to bring Forisk's experience and data to the Acres platform to help more investors and managers in the timber industry. We care about helping the forest industry make better decisions, and we see this partnership with Acres as a great way to enhance that value," says Forisk President and CEO Brooks Mendell.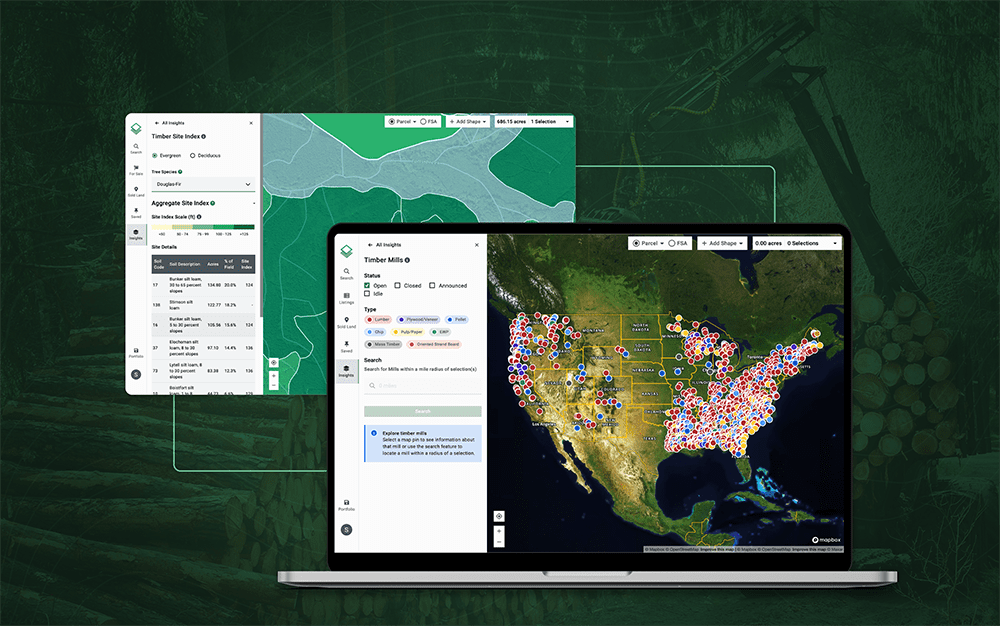 Acres and Forisk's partnership creates deeper access to timberland insights for customers of both companies. The Forisk North American Forest Industry Capacity Database ("Mill Database") covers 55 states and provinces in the U.S. and Canada. With Acres, users can interact with nearly 2,000 wood-using mills nationwide to quickly view the mill type, status, current and historic owner information, capacity, and certifications. This data is key to understanding how much a mill can process and produce and overall supply chain progress.
"Data-driven insights into timberland add up. If you don't see the whole picture of land you're buying or selling, you can't get the most out of your transaction. Our strategic partnership with Forisk Consulting is an immense opportunity to create a 3D image for people in the forest industry so they can continue to do the important work of driving the national timber supply chain," says Mark Foley, Director of Timber Investments, Acres.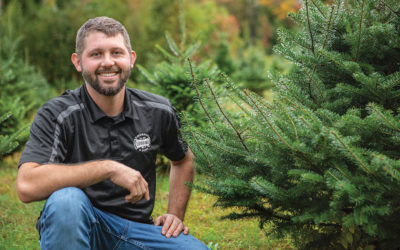 Zach Emerson, co-owner of Emerson & Sons Logging of Groton, Vt., always wanted to grow Christmas trees. Then in 2016, he learned he and his wife, Tracy, were expecting their first child, a daughter to be named Riley. "So that spring I decided it would be a great time to plant some bare-root balsam fir trees," he remembers…
read more
Spanning seven decades since its inception in 1952, Timber Harvesting highlights innovative and successful logging operations across the U.S. and around the world. Timber Harvesting also emphasizes new technology and provides the best marketing vehicle for the industry's suppliers to reach the largest number of loggers in North America and beyond.