Complete the online form so we can direct you to the appropriate Sales Representative.
Why Advertise In Timber Harvesting?
Verified Audit Circulation reports are the preferred source for standardized, comparable and reliable circulation information. Circulation audits by third party independent auditors allow advertisers to make accurate, informed media buying decisions.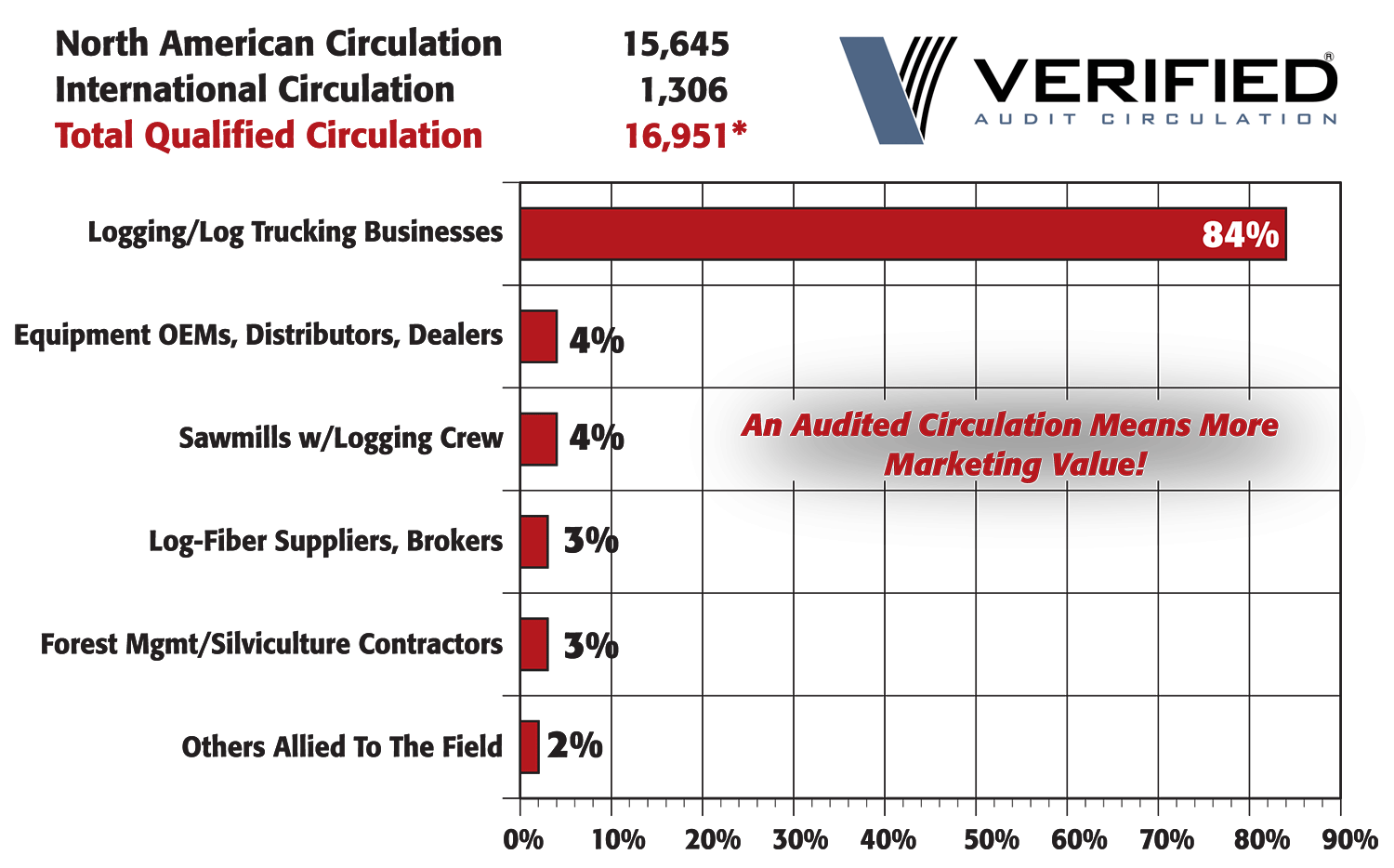 Timber Harvesting, an industry-leading multi-media publication, offers PRINT, DIGITAL and SOCIAL MEDIA marketing options to assist you in reaching and informing your target audience.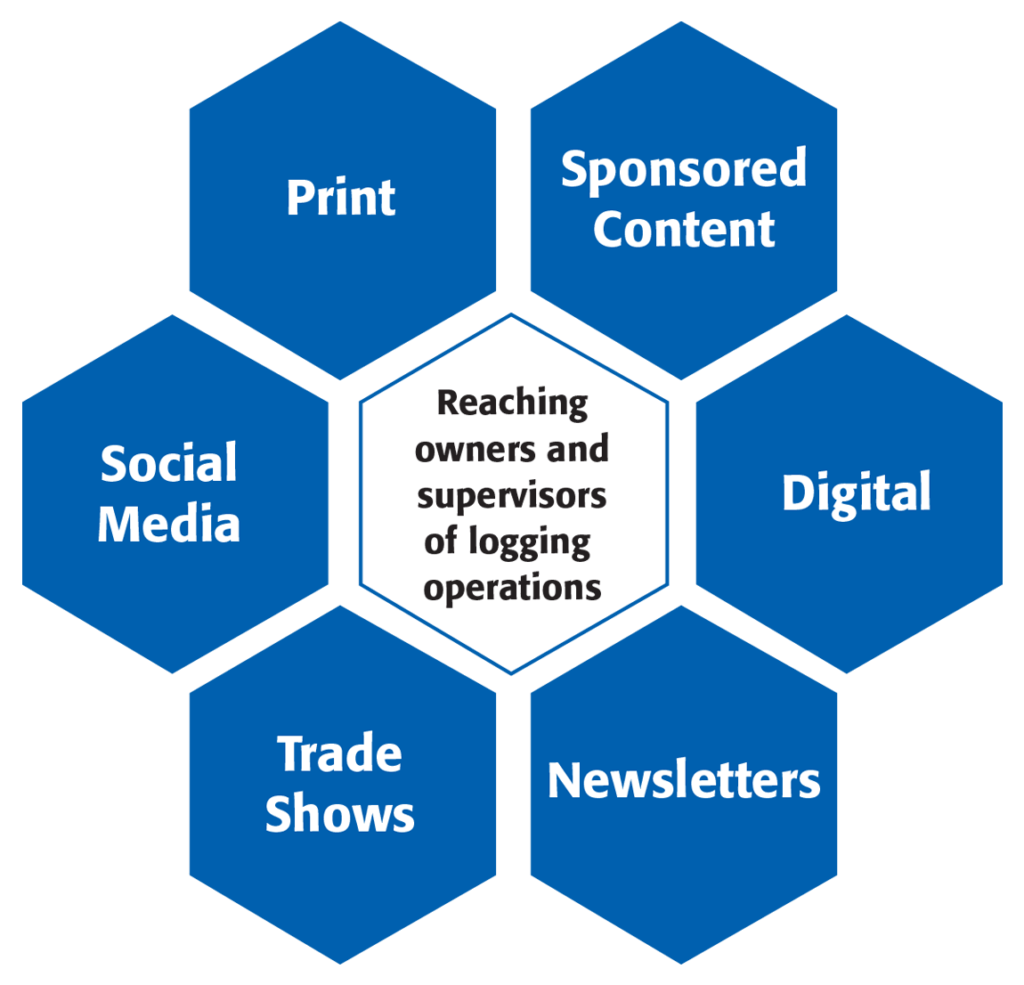 97%
OF READERS RATED TIMBER HARVESTING AS AN EXCELLENT OR GOOD SOURCE FOR INFO ON MACHINERY AND SUPPLIES
97%
OR READERS REGULARLY READ ADS IN TIMBER HARVESTING
96%
OR READERS RATED TIMBER HARVESTING AS AN EXCELLENT OR GOOD SOURCE FOR USEFUL AND INFORMATIVE EDITORIAL
67%
ARE LOOKING TO REPLACE OR UPGRADE EQUIPMENT
79%
PLAN TO MAINTAIN AND/OR EXPAND THEIR LOGGING OPERATIONS
98%
RATE TIMBER HARVESTING TO BE MORE VALUABLE THAN OTHER INDUSTRY PUBLICATIONS
Spanning seven decades since its inception in 1952, Timber Harvesting highlights innovative and successful logging operations across the U.S. and around the world. Timber Harvesting also emphasizes new technology and provides the best marketing vehicle for the industry's suppliers to reach the largest number of loggers in North America and beyond.