AOL's Storm: FS Proposed Sale Reduction 'Unacceptable'
In a recent issue of Associated Oregon Loggers' Mainline publication, AOL Executive Vice President Rex Storm says proposals for future reductions in commercial timber sales in Forest Service (FS) Region 6 (Oregon and Washington) are "unacceptable." Looking ahead to 2023 and 2024, Storm notes FS regional officials announced in April that timber sale volume planned target for fiscal year 2023 would be 33% less than the 720MMBF offered in fiscal year 2020 (a reduction of 235MMBF), and the 2024 target is almost as low, representing a 29% decrease from 2020.
Storm noted that the planned reduction is "unacceptable for Oregon's forest sector and it's unacceptable for AOL members." Storm says the move is a "red flag" concerning the Biden Administration's approach to federal timber sales, and also notes that at a time when the agency has received large funding infusions and recently released wildfire and forest health strategy to treat more acres, "The announced Forest Service outputs should be increasing, not decreasing."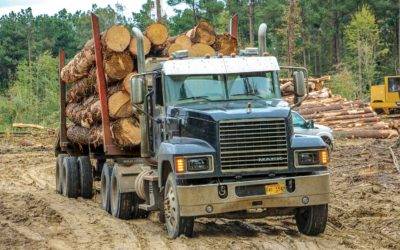 U.S. Forest Service reported it sold 2.87 billion BF of timber sales (compared to the agency target of 4 billion BF) in fiscal 2021, a decrease from 3.2 billion BF in FY 2020, according to the agency's Fiscal Year 2023 Budget Justification document. The sold volume was valued at $197 million. The decrease in sales was primarily due to limited staff capacity and no-bid…
read more
Spanning seven decades since its inception in 1952, Timber Harvesting highlights innovative and successful logging operations across the U.S. and around the world. Timber Harvesting also emphasizes new technology and provides the best marketing vehicle for the industry's suppliers to reach the largest number of loggers in North America and beyond.