California Adds To State Demo Forest
Officials with the California Dept. of Forestry and Fire Protection (Cal Fire), recently announced the addition of more than 2,500 acres to its demonstration state forest system, which increases opportunities for critical research, forest restoration and public recreation. The two new properties include 2,246 acres in Shasta County and 267 acres in the headwaters of the Bear River in Nevada and Placer counties. The lands are being donated from Pacific Gas and Electric and will be managed in partnership with the Shasta Land Trust and Bear Yuba Land Trust.
The forest lands provide key research and demonstration opportunities for environmental scientists, foresters and other researchers can study the effects of various forest management and restoration techniques. Common activities include evaluating sustainable timber harvesting techniques that test current forest practice rules, watershed restoration and a variety of university research projects to help answer pressing forest management questions.
According to Cal Fire Deputy Director for Resource Management Matthew Reischman, "These important additions to our state forest system offer an opportunity to further the valuable research and ecological work under way on California state forestlands while contributing to critical climate goals. Adding these parcels to the California state forest system bolsters Cal Fire's continued commitment to providing forest landowners and others with timely, relevant information about forest management." The Cal Fire demonstration forest program manages 84,000 acres statewide.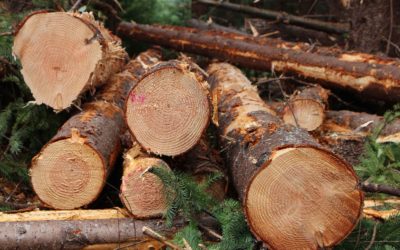 The University of Idaho is working with Idaho loggers to help develop forest industry employees by offering a new two-year degree program: an associates degree in Forest Operations and Technology. According to Idaho Forest Products Commission Director Jennifer Okerlund, offering the degree responds to forest industry officials in the state and provides a direct route to employment for those who are interested in the industry. "This is not a foresters…
read more
Spanning seven decades since its inception in 1952, Timber Harvesting highlights innovative and successful logging operations across the U.S. and around the world. Timber Harvesting also emphasizes new technology and provides the best marketing vehicle for the industry's suppliers to reach the largest number of loggers in North America and beyond.