Elmia Wood Comes Back: 2022 Event A Success
Elmia Wood 2022 was held in the forest of Bratteborg, outside Jönköping, Sweden June 2-4, 2022—the first time this event has been held in nearly five years thanks to the global pandemic. Nearly 26,000 visitors walked through the show site, featuring over 270 exhibitors from 22 different countries.
As usual for Elmia Wood, the show offered both technological innovations and smart start-up ideas for the industry's future. The show's theme: "The value of forests for the innovative and sustainable forestry of the future," clearly shaped the discussions, especially at the successful Wood Let's Talk venue, which attracted many people to sit down and listen to exciting debates and lectures. It was also gratifying to see the many interested participants in the new knowledge initiative the Innovation Loop.
"Our exhibitors are very satisfied, in some cases above their expectations. And the great atmosphere testified to the visitors' satisfaction too. I am particularly pleased that the forests' importance to Sweden and the world from a climate perspective so clearly characterized the fair," comments Anders Roman, program manager for Elmia Wood.
"Welcome back to Elmia Wood and the forests of Bratteborg," Anders concludes. Elmia Wood will open its doors again in May/June 2025.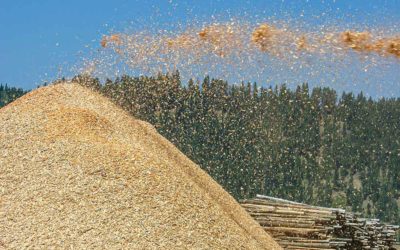 One really bright spot concerning the American Loggers Council is the organization's resilience as the pandemic slowly fades away: Many organizations and trade associations took a beating during the pandemic, but the ALC is surviving remarkably well and moving ahead on a variety of fronts. Two news items this month underline the importance of having an association like the ALC to provide a national voice for the logging industry as various issues come up…
read more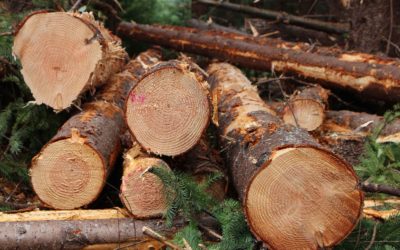 In late October, after a 48-day strike, Weyerhaeuser reported the successful resolution of a work stoppage involving members of the International Assn. of Machinists and Aerospace Workers union in Oregon and Washington. Weyerhaeuser has approximately…
read more
Spanning seven decades since its inception in 1952, Timber Harvesting highlights innovative and successful logging operations across the U.S. and around the world. Timber Harvesting also emphasizes new technology and provides the best marketing vehicle for the industry's suppliers to reach the largest number of loggers in North America and beyond.