FS Prevails In Forest Thinning Lawsuit
The U.S. Forest Service recently prevailed in a three-year-old lawsuit seeking to halt a forest health project in coastal California's Los Padres National Forest that sought to thin timber stands to reduce the threat of crown fires. Forest officials say the Tecuya Ridge Shaded Fuelbreak Project is an effort to prevent wildfires from reaching several small communities in the area.
When the project was initially approved in 2019, several environmental groups filed suit, claiming parts of the 1,600 acre project were in roadless areas and had been improperly included. The FS won the case in 2020, and has now won the appeal as well with the most recent ruling. Local news reports note that while the project has faced opposition, residents in the communities affected are overwhelmingly in favor of the project.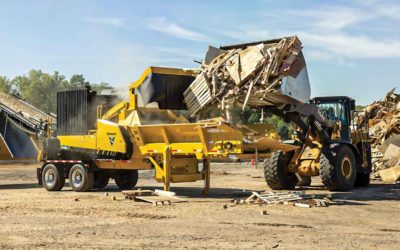 Vermeer has redesigned the Vermeer HG4000 horizontal grinder; this new generation delivers powerful performance in various wood waste recycling applications and landscaping material production. It's equipped with a 536 HP (399.7-kW) CAT C13B T4F/Stage V diesel engine, a Series III duplex drum, an aggressive infeed…
read more
Spanning seven decades since its inception in 1952, Timber Harvesting highlights innovative and successful logging operations across the U.S. and around the world. Timber Harvesting also emphasizes new technology and provides the best marketing vehicle for the industry's suppliers to reach the largest number of loggers in North America and beyond.