German Pellets Fate Hangs In The Balance In Louisiana
A week after an insolvency court in Germany initiated proceedings against the assets of German Pellets GmbH, one of German Pellets' affiliate wood pellet operations in the U.S., Louisiana Pellets (also German Pellets Louisiana), commenced filings on February 18 for Chapter 11 with the U.S. Bankruptcy Court for the Western District of Louisiana.
Peter Leipold, leading family principal and CEO with the privately owned German Pellets, in a declaration statement notes that construction of the pellet plant in Urania, La. was planned for two startup phases for a total production capacity of 1 million metric tons. He also notes a contract was in place with E.ON UK, a United Kingdom utility company, to purchase the wood pellet production from the facility.
Leipold says phase one of the project for startup of half of production was substantially completed in late 2015 and put into limited production to conduct required emissions and production tests. However, according to Leipold, those tests revealed defective and substandard electrical work. After those issues are addressed, the plant expected phase one production to reach capacity by this summer.
Leipold notes that phase two is still under construction and may require an additional 12 months to complete. Leipold says the project has experienced numerous cost overruns and delays, including the electrical deficiencies, weather events, delays in steel deliveries, and other subcontractor delays including delays in earth and concrete work, and the insolvency and liquidation of project subcontractors.
Louisiana Pellets defaulted under taxable finance bonds due to an inability to make a required payment of more than $4.2 million at the first of 2016. Louisiana Pellets is exploring options to address the need for liquidity to complete phase one and two construction, including a potential transaction with one or more interested parties—discussions which are ongoing, according to Leipold.
German Pellets started up its first pellet plant in the U.S. at Woodville, Texas last July and built a handling and shipping facility at Port Arthur.
Meanwhile the German insolvency court appointed an attorney from the law firm White & Case as provisional solvency administrator. The court instructed the attorney to safeguard the company's assets while ascertaining whether there are sufficient grounds to commence proceedings and assessing the prospects for the company's continued existence. German Pellets expects those proceedings to commence in May.
German Pellets is one of the largest producers and suppliers of wood pellets worldwide. The owner-managed family company was founded 11 years ago and has established numerous plants in Europe as well as the two in the U.S. The company reported 442.5 million euros in revenue through the first three quarters of 2015 and an operating profit of 38 million euros, but increased debt and declining value of bonds issued by German Pellets is apparently anchoring the business.
Before the German court intervention, German Pellets apparently offered a refinancing proposal to bond creditors that a bearer bond due at the end of March be reevaluated and adjusted. Apart from the extension of the term by two years, German Pellets owners, the Leipold family, offered to put up as collateral 50% of their shareholdings. "This revaluation of what was a non-collateralized bond brings about a risk-reduction for the investors and forms the basis for the planned adjustment of the interest-rate, setting it at 5.25% for the extension period (compared to the existing 7.25%)," the company stated. The insolvency court could still consider elements of that plan.
German Pellets stated that despite the current development in oil prices, the market opportunities for the pellet sector remain positive, citing market forecasts for global pellet demand to reach 49 million tons in 2019 (from 29 million in 2015).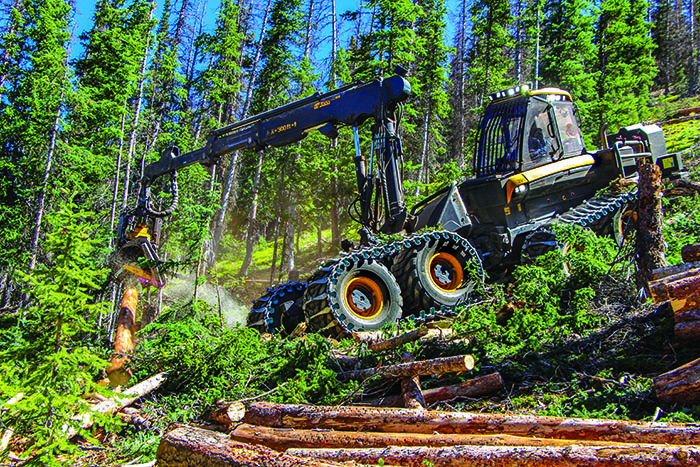 The new ERP solution has already been successfully implemented in Ponsse's Swedish and Norwegian subsidiaries. Particular attention has been paid to the user experience, and all functions can be used anywhere in the world, with any device. The new ERP solution is being used for a number of things, such as material and stock management, procurement, sales, deliveries, field work control and maintenance, invoicing, and financial management and reporting. The ERP solution will also be used for aftersales processes, such as spare parts sales and maintenance…
read more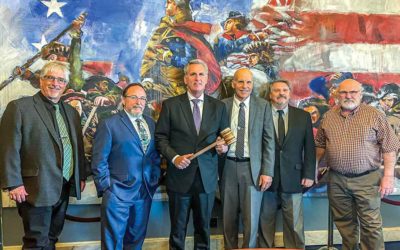 While pulling together and working on this issue, which includes contributions from Associated Oregon Loggers Safety Manager David Grim and Ray Higgins of the Minnesota Timber Producers Assn., it hit me how many good people there are across the country and in this industry working to improve the prospects of logging contractors. Then I saw the news item about Idaho loggers visiting their state capital, and the new American Loggers Council "As We See It" came in that detailed the recent Fly-In to work with…
read more
Spanning seven decades since its inception in 1952, Timber Harvesting highlights innovative and successful logging operations across the U.S. and around the world. Timber Harvesting also emphasizes new technology and provides the best marketing vehicle for the industry's suppliers to reach the largest number of loggers in North America and beyond.