Idaho Loggers Take Issues To The Capitol
The annual "Loggers and Haulers Day at the Legislature" was a success as 20 Idaho loggers made the trip to Boise for the March event sponsored by Associated Logging Contractors-Idaho.
According to a report from ALC-Idaho President Mark Mahon, the group met with members of the Idaho Land Board, worked with the Idaho Dept. of Lands and Idaho Dept. of Transportation and also met with key officials including the speaker of the house, lieutenant governor and governor.
"We had a great turnout, and we enjoyed the opportunity to share time with folks who really don't have a clue what we do for a living," said Mahon, who added a reception headed by ALC-Idaho Executive Director Shawn Keough was a great success, and he saw several instances of loggers sharing logging photos and videos with legislators.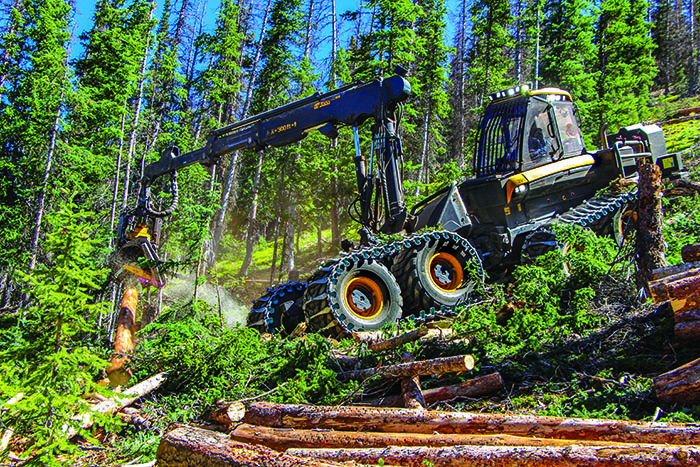 The new ERP solution has already been successfully implemented in Ponsse's Swedish and Norwegian subsidiaries. Particular attention has been paid to the user experience, and all functions can be used anywhere in the world, with any device. The new ERP solution is being used for a number of things, such as material and stock management, procurement, sales, deliveries, field work control and maintenance, invoicing, and financial management and reporting. The ERP solution will also be used for aftersales processes, such as spare parts sales and maintenance…
read more
Spanning seven decades since its inception in 1952, Timber Harvesting highlights innovative and successful logging operations across the U.S. and around the world. Timber Harvesting also emphasizes new technology and provides the best marketing vehicle for the industry's suppliers to reach the largest number of loggers in North America and beyond.