J.M. Huber Corp. Receives Management Honor
J.M. Huber Corp. (Huber) has proudly announced it has been selected as a 2023 U.S. Best Managed Company Gold Standard honoree. Sponsored by Deloitte Private and The Wall Street Journal, the program recognizes outstanding U.S. private companies and the achievements of their management teams.
The 2023 designees are U.S. private companies that have demonstrated excellence in strategic planning and execution, a commitment to their people and fostering a dynamic culture, as well as strong financials. Designees propelled their businesses forward and remained true to their purpose and values by investing in their people, creating advantage through digital transformation, taking measurable action on sustainability, and demonstrating their commitment to diversity, equity, and inclusion.
"I am incredibly proud of the almost 5,000 Huber employees not only in the U.S. but around the world whose commitment and dedication every day to the organization resulted in us achieving this honor. As a sixth-generation family-owned company, we are thrilled to be recognized for our principled approach to doing business, our long-term view to decision-making, and our commitment to continuing to build a great culture with sustainability and respect for people at its core," says Gretchen McClain, President & CEO, J.M. Huber Corp.
Applicants are evaluated and selected by a panel of external judges focused on assessing hallmarks of excellence in four key areas: strategy, ability to execute, corporate culture and governance/financial performance. They join a global group of honorees from more than 46 countries recognized by the Best Managed Companies program.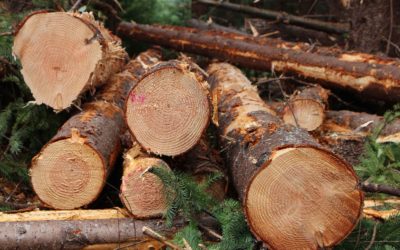 West Fraser Timber Co. Ltd. and Atlas Holdings have announced the signing of a definitive agreement for the sale of West Fraser's Quesnel River Pulp mill in Quesnel, British Columbia and its Slave Lake Pulp mill in Slave Lake, Alberta to Atlas. Atlas owns and operates several pulp, paper and wood products businesses in Canada and the U.S. The agreement includes related woodlands operations and timber holdings in Alberta and a long-term fiber supply agreement for the Quesnel facility…
read more
Spanning seven decades since its inception in 1952, Timber Harvesting highlights innovative and successful logging operations across the U.S. and around the world. Timber Harvesting also emphasizes new technology and provides the best marketing vehicle for the industry's suppliers to reach the largest number of loggers in North America and beyond.