Loggers Gather For OLC Show
EUGENE, Oregon – Loggers across the Pacific Northwest and plenty of points farther away made the trip to Eugene the last weekend of February for the 85th Oregon Logging Conference. The event included everything every logger needs (outside of a better cut-and-haul rate!) when it comes to equipment and tools for getting the job done, including not only the very latest in high performance timber harvesting equipment and machinery, but also the leading edge technology behind it driving production and efficiency gains.
Visitors to the show also attended multiple seminars and presentations on technology and business management to make more informed decisions about their businesses and their role in the industry. And along with officials activities there's always plenty of time for networking and fellowship with fellow loggers. Here are some of the scenes and events from this year's Oregon Logging Conference.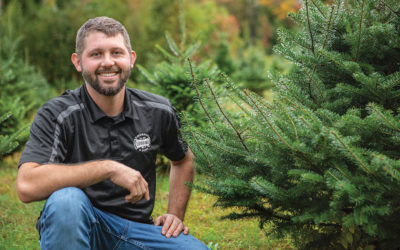 Zach Emerson, co-owner of Emerson & Sons Logging of Groton, Vt., always wanted to grow Christmas trees. Then in 2016, he learned he and his wife, Tracy, were expecting their first child, a daughter to be named Riley. "So that spring I decided it would be a great time to plant some bare-root balsam fir trees," he remembers…
read more
Spanning seven decades since its inception in 1952, Timber Harvesting highlights innovative and successful logging operations across the U.S. and around the world. Timber Harvesting also emphasizes new technology and provides the best marketing vehicle for the industry's suppliers to reach the largest number of loggers in North America and beyond.