NEW FROM MAXAM: NEXT GEN APP
In continual efforts to improve customer experience, the next generation of the optimized Maxam Tire app has been developed to provide the industry with a revolutionary experience no matter where you are in the world.

Designed to be an easily accessible hub of information for users on the go, with updated features such as Maxam's product library, all the information needed on Maxam products is available at your fingertips. "Our goal remains to be the best business solutions provider in the industry. By releasing this next generation of our app, we can continue to provide our customers the advancement they need from our team, no matter their location," says Troy Kline, President of Maxam Tire North America, Inc.
Available for both iOS and Android, the newly updated and optimized Maxam app features more tools than ever, along with an easy to navigate menu. Users now have access to both the TKPH/TMPH calculator for off-the-road applications and the all-new agricultural air pressure calculator along with additional features like a direct contact form for the Maxam team; direct access to all product data sheets; the ability to zoom in on all images and data tables, and so much more.
The new generation of the Maxam Tire app is just another example of how Maxam continues to elevate the industry's standards while keeping focus on the customer. Discover the many all-encompassing features of the new app in the iOs App store or in the Google Play store.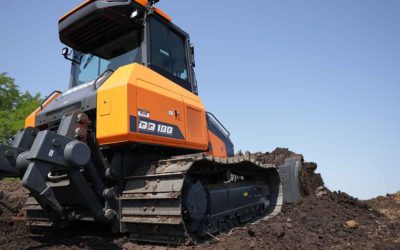 This dozer model is the first to be produced through the collaboration of various departments at Hyundai Doosan Infracore (HDI), including development analysis, market research, competitive benchmarking, validation and pilot vehicle assembly…
read more
Spanning seven decades since its inception in 1952, Timber Harvesting highlights innovative and successful logging operations across the U.S. and around the world. Timber Harvesting also emphasizes new technology and provides the best marketing vehicle for the industry's suppliers to reach the largest number of loggers in North America and beyond.