Morbark Dealer Network Grows
Morbark has selected Kirby-Smith Machinery Inc. as an authorized dealer for all Morbark, Rayco, Denis Cimaf, and Boxer equipment product lines in Oklahoma, Kansas, Missouri, and western Illinois. Kirby-Smith has served a variety of markets since 1983 as a full-service dealer. Its branch locations in Oklahoma City, Tulsa, McAlester, St. Louis, and Kansas City, will provide customers in the region with greater accessibility to all Morbark product lines, as well as top-of-the-line service and support from Kirby-Smith's team of experienced sales and service professionals.
"We are thrilled to welcome Kirby-Smith to our family of authorized dealers," comments Brad Boehler, CEO and president of Morbark and its affiliated brands. "Their dedication to customer success and a long-standing reputation for providing prompt and quality service aligns with our mission to provide the best experience possible for our customers. With Kirby-Smith onboard, we are confident that customers will experience enhanced support and access to the Morbark, Rayco, Denis Cimaf, and Boxer product lines."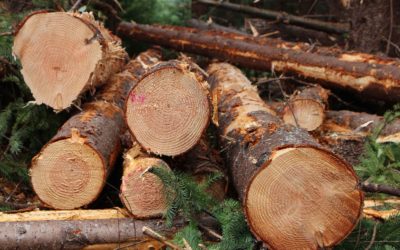 West Fraser Timber Co. Ltd. and Atlas Holdings have announced the signing of a definitive agreement for the sale of West Fraser's Quesnel River Pulp mill in Quesnel, British Columbia and its Slave Lake Pulp mill in Slave Lake, Alberta to Atlas. Atlas owns and operates several pulp, paper and wood products businesses in Canada and the U.S. The agreement includes related woodlands operations and timber holdings in Alberta and a long-term fiber supply agreement for the Quesnel facility…
read more
Spanning seven decades since its inception in 1952, Timber Harvesting highlights innovative and successful logging operations across the U.S. and around the world. Timber Harvesting also emphasizes new technology and provides the best marketing vehicle for the industry's suppliers to reach the largest number of loggers in North America and beyond.