New From Doosan: Doosan DD100 Dozer
This dozer model is the first to be produced through the collaboration of various departments at Hyundai Doosan Infracore (HDI), including development analysis, market research, competitive benchmarking, validation and pilot vehicle assembly.
The 122 HP DD100 dozer expands the lineup of durable, rugged Doosan equipment and pushes the limits of what a dozer can do. It delivers more pushing power, superior traction, greater visibility, easier operation and advanced technologies to push past the limits of productivity. It's built for the most demanding conditions and features a dual/single flange-type roller with several track guard options. Electrohydraulic controls make the new DD100 dozer easier to operate, even for inexperienced operators.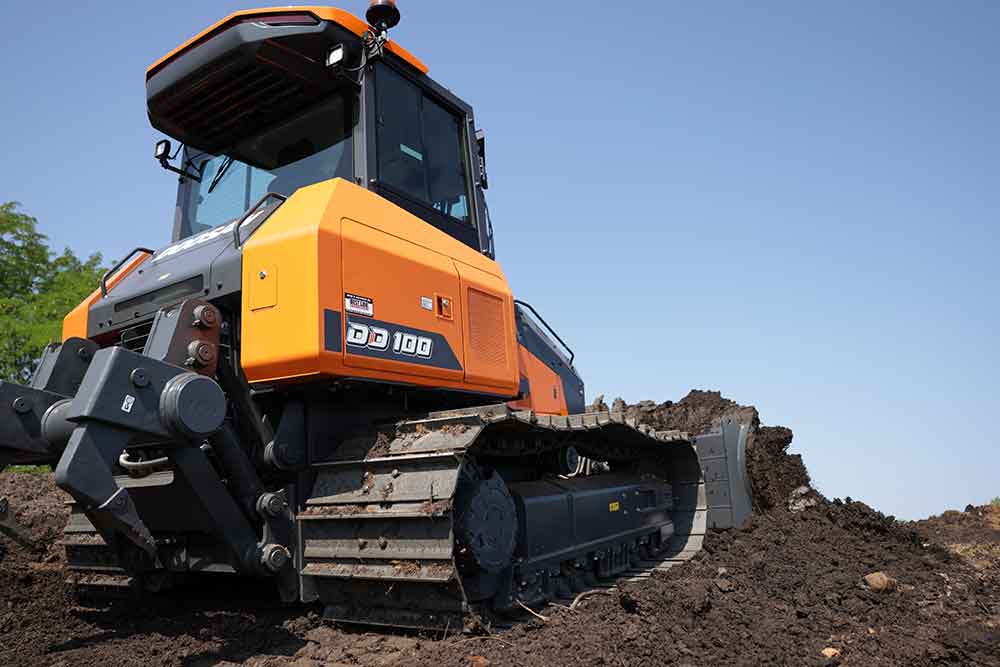 Designed with operators in mind, the DD100 features a 8-in. "Smart Touch" display, giving operators complete control from a convenient, easy-to-read touch screen. It also offers superior visibility with minimized front pillars, maximum glass area and a standard rearview camera—plus LED lights and front, rear and side wiper blades.
HDI has also set plans for its 13-metric-ton dozer — the Doosan DD130 — and will be shipping a pilot machine later this year. The company aims to start production in early 2023.
Doosan Infracore North America recently delivered the first DD100 to a Best Line Equipment customer in Pennsylvania.
Doosan DD100 Dozer Specs
Horsepower (gross): 122 HP (91 kW)
Operating weight: 25,309 lb. (11,480 kg)
Blade capacity: 3 cu. yd. (2.3 m3)
Blade height: 3 ft. 7 in. (1.1 m)
Blade width: 8 ft. 10 in. (2.7 m)
Blade angle: 22.5°
Drawbar pull: 33,721 lbf. (15,296 kgf)
Track length: 7 ft. 7 in. (2.3 m)
Travel speed, max: 5.7 MPH (9.2 km/hr)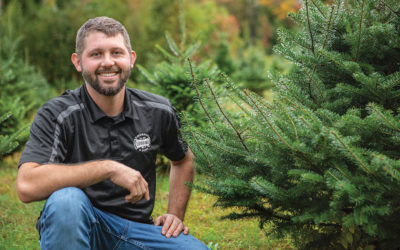 Zach Emerson, co-owner of Emerson & Sons Logging of Groton, Vt., always wanted to grow Christmas trees. Then in 2016, he learned he and his wife, Tracy, were expecting their first child, a daughter to be named Riley. "So that spring I decided it would be a great time to plant some bare-root balsam fir trees," he remembers…
read more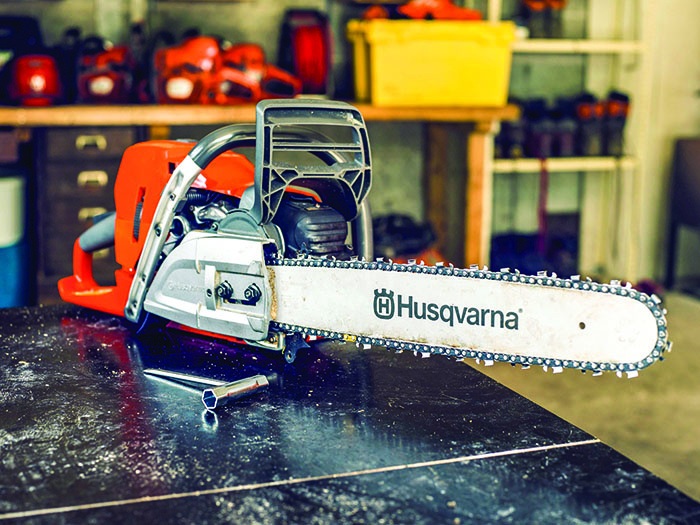 Husqvarna is ushering in a new era for online learning with the launch of Pro Insider, a state-of-the-art web-based learning management system providing users with interactive learning opportunities for professional products and solutions, in addition to industry best practices. Husqvarna Pro Insider offers short, high-quality video courses on topics from personal protective equipment (PPE) and equipment usage to product technology and accessories…
read more
Spanning seven decades since its inception in 1952, Timber Harvesting highlights innovative and successful logging operations across the U.S. and around the world. Timber Harvesting also emphasizes new technology and provides the best marketing vehicle for the industry's suppliers to reach the largest number of loggers in North America and beyond.