New From Stihl: MS 881 R Magnum Saw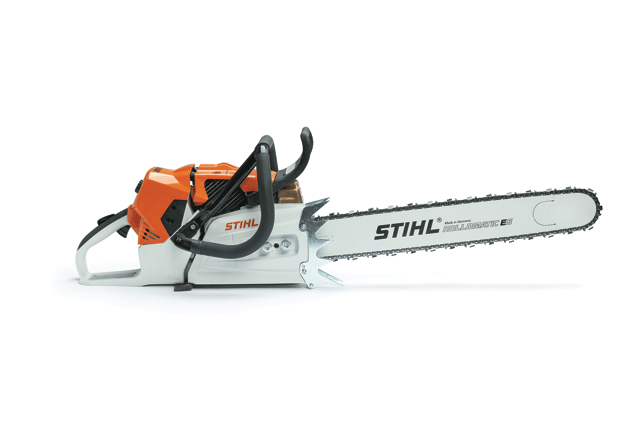 Professionals can find the durability, dependability and performance they need in the Stihl MS 881 R Magnum chain saws. With an updated engine design, these models have the same power as the previous model while using less fuel and reducing exhaust emissions, saving time and money while also being better for the environment. As one of the most powerful saws in the Stihl line up, the MS 881 R Magnum is built for the most demanding tasks, including logging, thinning and land clearing.
Built with professionals in mind, features of the MS 881 R Magnum saws including Stihl Quickstop, the chain brake safety feature designed to reduce risk of injury in certain kickback situations by stopping the rotation of the chain if activated by operator's hand or by inertia if the saw kicks back with sufficient force. An anti-vibration system minimizes user fatigue and provides a more comfortable working experience by reducing the vibration levels of the chain saw, while the simplified design of the carburetor settings allows for easy manual adjustment. When used with Stihl Oilomatic saw chain and Stihl Ematic guide bars, the high output oiler supplies additional lubrication if needed for longer guide bars and/or dry, dusty cutting conditions. The HD2 air filter is washable, providing long filter life and lowering maintenance costs.
The Stihl MS 881 R Magnum comes equipped with a wrap handle, allowing the chain saw to be used in multiple positions for felling or limbing while hands stay in the proper position.
Visit STIHLusa.com.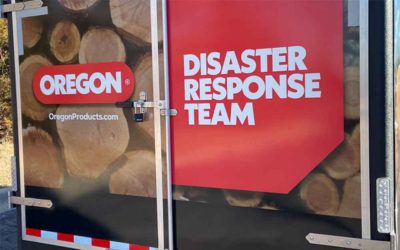 In 2021 alone, natural disasters caused $145 billion worth of damage across the U.S.—and experts are forecasting above-normal hurricane and wildfire seasons this year. Since 2012, Oregon Products has been working to ensure that disaster cleanup professionals…
read more
Spanning seven decades since its inception in 1952, Timber Harvesting highlights innovative and successful logging operations across the U.S. and around the world. Timber Harvesting also emphasizes new technology and provides the best marketing vehicle for the industry's suppliers to reach the largest number of loggers in North America and beyond.