New Safe Routes Act Reintroduced For Session
U.S. congressional representatives from Wisconsin and Maine have reintroduced a version of the Safe Routes Act that would allow logging trucks that meet state weight limits to drive on interstate highways.
U.S. Reps. Mike Gallagher of Wisconsin (R) and Maine's Jared Golden (D) are sponsoring the bill, and Gallagher, who introduced similar legislation in 2019 and 2021, says he hopes Republican control of the House gives it a better chance to get through committee and attached to legislation, though he admits getting the bill through the Senate is the biggest challenge.
Once a priority of the American Loggers Council (ALC), the Safe Routes Act is still supported, but state groups and other organizations are currently working state by state for "carve-out" interstate waivers that allow logs trucks on certain segments of interstate since such blanket national policies are so tough to pass, legislative experts say.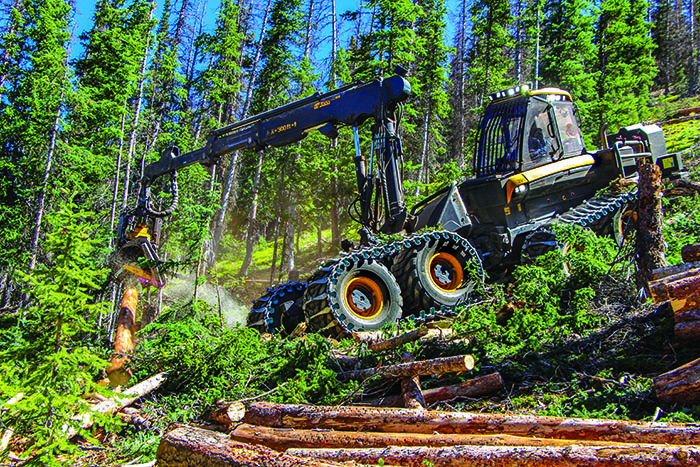 The new ERP solution has already been successfully implemented in Ponsse's Swedish and Norwegian subsidiaries. Particular attention has been paid to the user experience, and all functions can be used anywhere in the world, with any device. The new ERP solution is being used for a number of things, such as material and stock management, procurement, sales, deliveries, field work control and maintenance, invoicing, and financial management and reporting. The ERP solution will also be used for aftersales processes, such as spare parts sales and maintenance…
read more
Spanning seven decades since its inception in 1952, Timber Harvesting highlights innovative and successful logging operations across the U.S. and around the world. Timber Harvesting also emphasizes new technology and provides the best marketing vehicle for the industry's suppliers to reach the largest number of loggers in North America and beyond.