Oregon Groups Fund Awareness Campaigns
With the state of Oregon facing key timber management issues concerning upcoming changes to its overall forest practices act and management of state forests, the Oregon Forest Resources Institute (OFRI) recently kicked off an educational outreach campaign that is running in April and May highlighting the importance of sustainable managed forests to both the environment and the economy.
Two spots, "Get to Know the Coho" and "Love this Place," are appearing on social media and broadcast television and highlight the collaboration that has gone into the new forest guidelines and increase the public's understanding of forests, forest management and forest products. The campaign follows a similar media campaign that began in 2022, sponsored by OregonForestsForever.com and the OFRI, focusing on the many societal benefits that sustainably managed forest provide.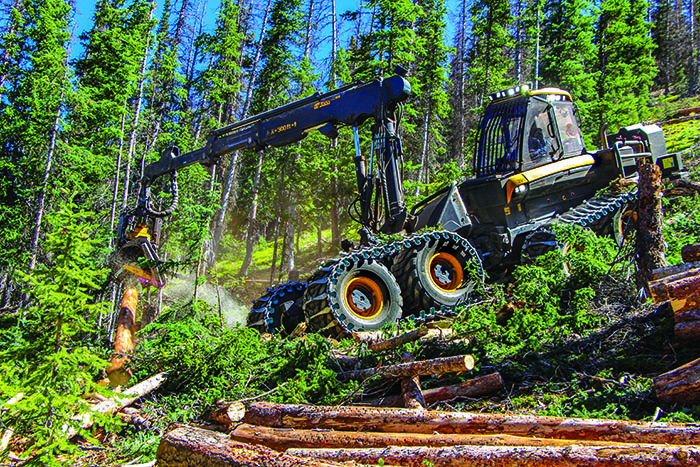 The new ERP solution has already been successfully implemented in Ponsse's Swedish and Norwegian subsidiaries. Particular attention has been paid to the user experience, and all functions can be used anywhere in the world, with any device. The new ERP solution is being used for a number of things, such as material and stock management, procurement, sales, deliveries, field work control and maintenance, invoicing, and financial management and reporting. The ERP solution will also be used for aftersales processes, such as spare parts sales and maintenance…
read more
Spanning seven decades since its inception in 1952, Timber Harvesting highlights innovative and successful logging operations across the U.S. and around the world. Timber Harvesting also emphasizes new technology and provides the best marketing vehicle for the industry's suppliers to reach the largest number of loggers in North America and beyond.