Oregon Repeals Self Service Gas Prohibition
Only in Oregon was marijuana legal before pumping your own gas was—but now both are on the right side of the law after Oregon repealed its 72-year-old statewide prohibition on self-service gas, which went into effect August 4. Now, only New Jersey bans self-service retail gasoline.
Of course, some conditions apply, such as: half of all pumps must remain full-service. Stations that offer self-service must still offer full-service on half their pumps. The state had loosened some restrictions in low-population rural counties in 2015 ands loosened them more for rural areas due to a series of wildfires and heatwaves. The new law simplifies prior rules, legalizing self-serve everywhere with retaining some rural allowances.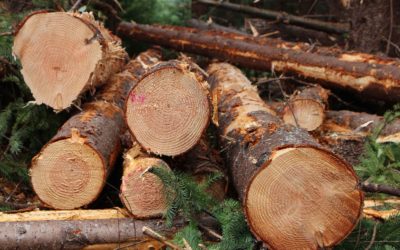 West Fraser Timber Co. Ltd. and Atlas Holdings have announced the signing of a definitive agreement for the sale of West Fraser's Quesnel River Pulp mill in Quesnel, British Columbia and its Slave Lake Pulp mill in Slave Lake, Alberta to Atlas. Atlas owns and operates several pulp, paper and wood products businesses in Canada and the U.S. The agreement includes related woodlands operations and timber holdings in Alberta and a long-term fiber supply agreement for the Quesnel facility…
read more
Spanning seven decades since its inception in 1952, Timber Harvesting highlights innovative and successful logging operations across the U.S. and around the world. Timber Harvesting also emphasizes new technology and provides the best marketing vehicle for the industry's suppliers to reach the largest number of loggers in North America and beyond.