Rotochopper Celebrates Manufacturing Month
During the month of October, Rotochopper shines a spotlight on the incredible innovations, processes, and stories that make the company a standout in the world of manufacturing. Individuals were invited to explore the latest advancements in manufacturing technology by participating in the Central Minnesota Manufacturers Assn. (CMMA) virtual tour of manufacturing. The tour gave attendees an inside look into the rise of automation and robotics in Rotochopper's manufacturing facility, and the equipment built there.
Several area student groups took the time to tour Rotochopper's manufacturing facility and see firsthand the opportunities available in the manufacturing industry. This included the West Stearns Creating Entrepreneurial Opportunities (WSCEO) group, the Belgrade-Brooten-Elrosa (BBE) high school welding class, as well as the Kimball high school small engines class.
The West Stearns CEO class visited Rotochopper as part of their year-long course designed to utilize partnerships that provide an overview of business development and processes. WSCEO's mission is to grow the future leaders of Albany, Melrose, and Sauk Centre by connecting them to the leaders of today.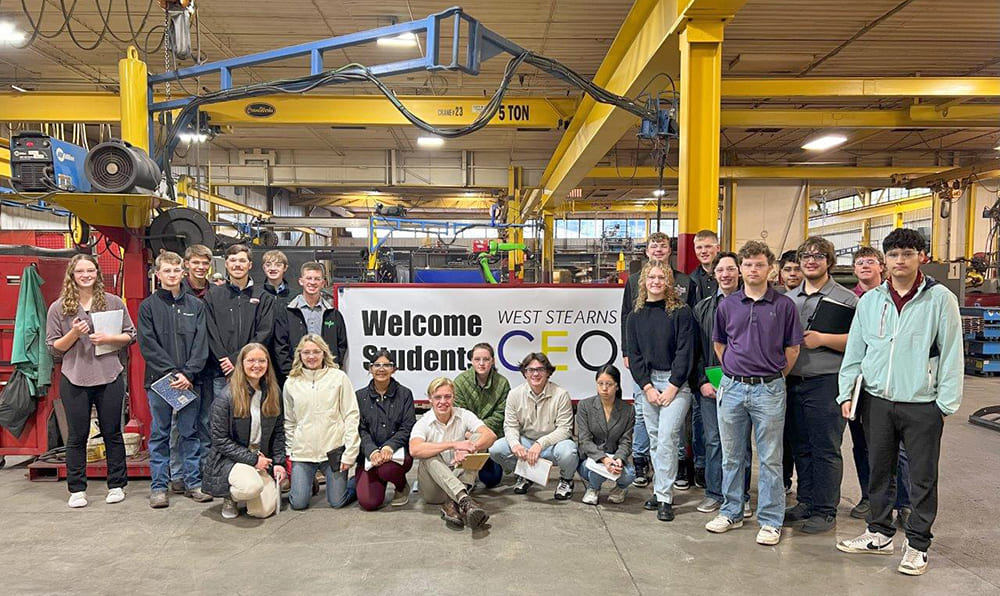 When the BBE welding class visited Rotochopper, they were attentive during the tour and had lots of great questions about the equipment building processes. The students were also curious about employment opportunities while still attending school, working hours, wages and benefits.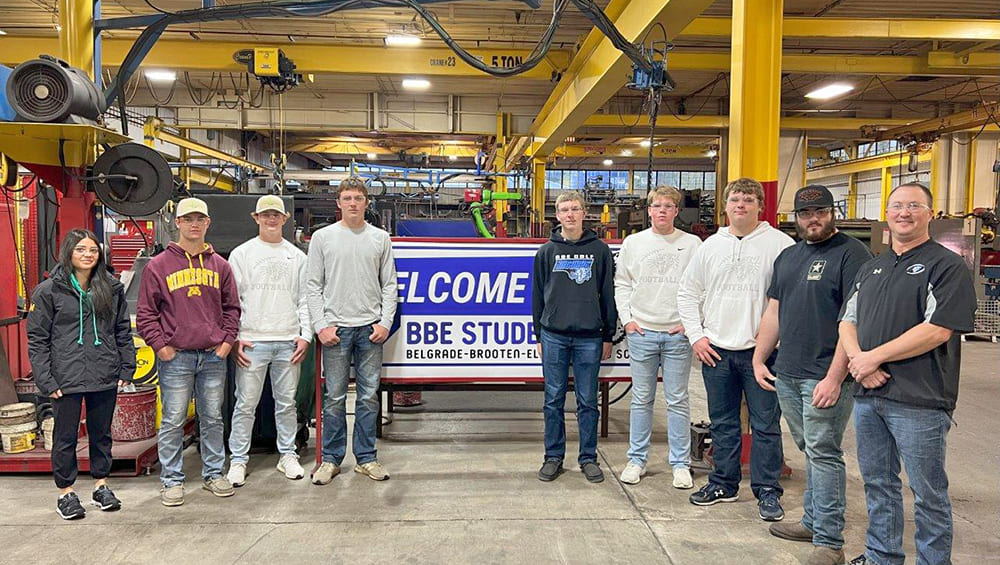 Rounding out the student tours was the Kimball small engines class, where they learned it takes 30 hours to put a panel together for one Rotochopper machine. They also had questions about the telematics used on Rotochopper equipment and how it is used to check settings and monitor the performance of the horizontal grinder.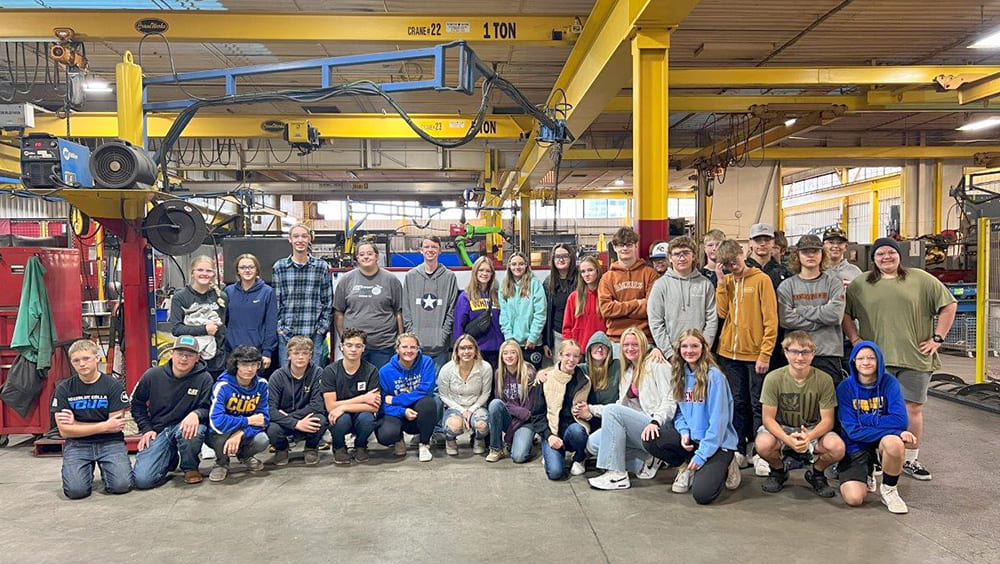 At the end of October Rotochopper participated in Exploring Potential Interest & Careers (EPIC) where a variety of Rotochopper employees had the opportunity to meet with students to talk to them about careers in welding and manufacturing. Rotochopper donated the steel state of Minnesota cut outs and platforms used for a hands-on welding project.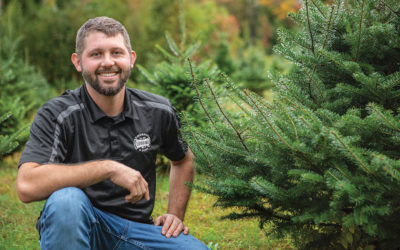 Zach Emerson, co-owner of Emerson & Sons Logging of Groton, Vt., always wanted to grow Christmas trees. Then in 2016, he learned he and his wife, Tracy, were expecting their first child, a daughter to be named Riley. "So that spring I decided it would be a great time to plant some bare-root balsam fir trees," he remembers…
read more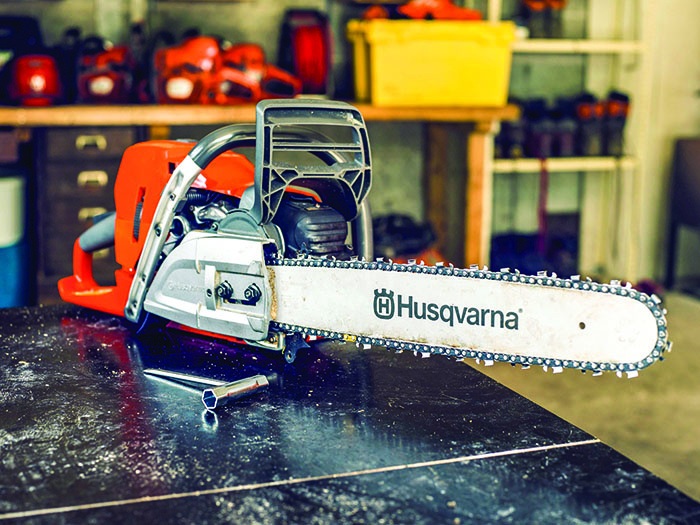 Husqvarna is ushering in a new era for online learning with the launch of Pro Insider, a state-of-the-art web-based learning management system providing users with interactive learning opportunities for professional products and solutions, in addition to industry best practices. Husqvarna Pro Insider offers short, high-quality video courses on topics from personal protective equipment (PPE) and equipment usage to product technology and accessories…
read more
Spanning seven decades since its inception in 1952, Timber Harvesting highlights innovative and successful logging operations across the U.S. and around the world. Timber Harvesting also emphasizes new technology and provides the best marketing vehicle for the industry's suppliers to reach the largest number of loggers in North America and beyond.