SW Washington Logger Convicted of Benefit Theft
A southwest Washington logger must serve 60 days home detention and repay more than $163,000 after he admitted stealing workers' comp benefits from the Washington State Department of Labor & Industries (L&I), which administers the state workers' comp system, from January 2018 to January 2020. James Thomasson claimed injuries from working in the woods led to disabilities that affected his ability to work, and a medical provider said he was eligible for lost wages payments. However, after receiving a tip, L&I investigators caught Thomasson performing multiple activities that were inconsistent with his medical restrictions including walking briskly uphill, lifting heavy tools over his head and dancing. Upon reassessment, the provider noted he had "engaged in well-executed intentional underperformance" of his abilities, which led to the second-degree theft plea.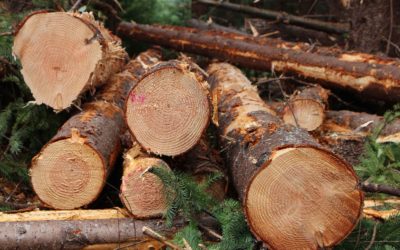 West Fraser Timber Co. Ltd. and Atlas Holdings have announced the signing of a definitive agreement for the sale of West Fraser's Quesnel River Pulp mill in Quesnel, British Columbia and its Slave Lake Pulp mill in Slave Lake, Alberta to Atlas. Atlas owns and operates several pulp, paper and wood products businesses in Canada and the U.S. The agreement includes related woodlands operations and timber holdings in Alberta and a long-term fiber supply agreement for the Quesnel facility…
read more
Spanning seven decades since its inception in 1952, Timber Harvesting highlights innovative and successful logging operations across the U.S. and around the world. Timber Harvesting also emphasizes new technology and provides the best marketing vehicle for the industry's suppliers to reach the largest number of loggers in North America and beyond.