Swanstrom Part Of Montana's Landscape
Often, I feel like we focus on the "wrong" thing when it comes to logging businesses. We go into the history of the company, we make a pass or two at their business philosophy, and then we get into the details of the machinery. Tires, chains, saw teeth—all the pieces and parts that are critical to running a feller-buncher, and for that matter, a logging operation. We might give a few words to the type of ground the given operation works. But we don't linger on any one specific thing, we try to cover it all. Frankly, that's our specialty. Managing Editor Dan Shell has worked really hard to bring this well-rounded, delightful and insightful editorial content you expect from Timber Harvesting.
But this issue is different. Our annual Timber Harvesting Logging Business of the Year annual story is somehow more special, more in-depth. Typically, this story goes into all of what makes our winner stand out. For the 2023 Timber Harvesting Logging Business of the Year Award winner Ken Swanstrom, there's not one single thing that makes him "worthy," instead he's got a lifetime of "worthy" elements. When I landed in Kalispell, Mont. in early August, it was hazy thanks to wildfire smoke, there was a dry heat my skin certainly wasn't use to and posted signs everywhere about the highly favorable fire weather conditions.
I've met a lot of loggers in my day, big operators and single, two-man crews: I've always believed that loggers truly love the land they work and want what's best for it, despite what might be said to the contrary. But never in my life have I met someone so amazingly passionate about the land he lives on and works as Ken Swanstrom.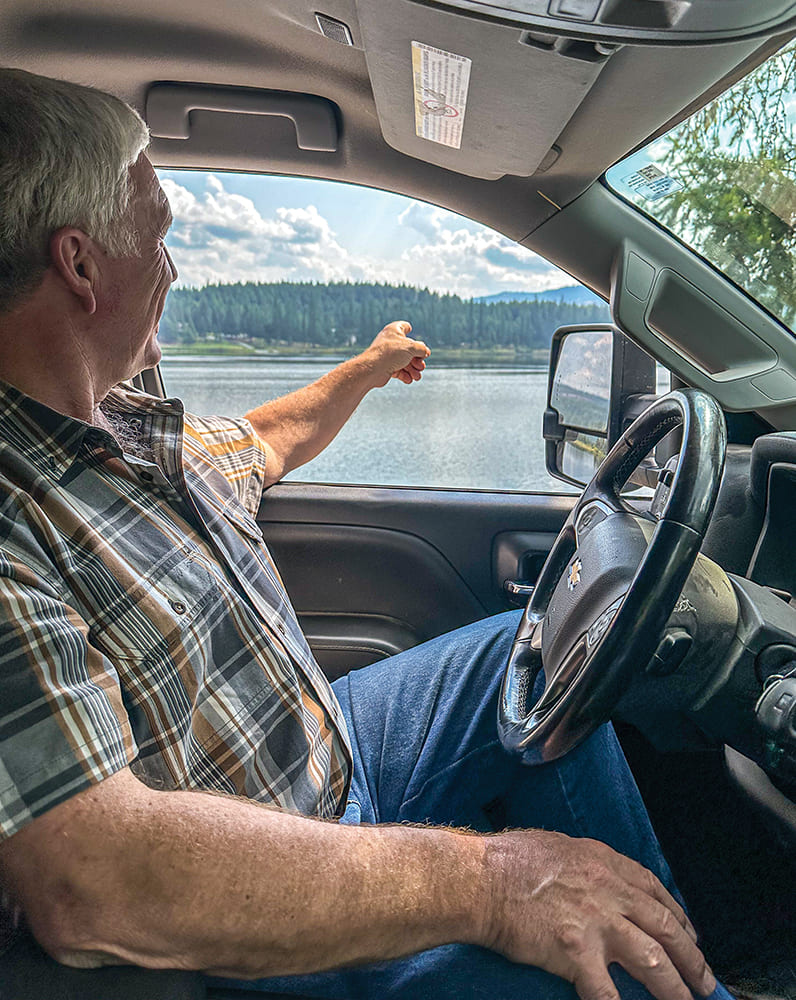 Even under these conditions, as Swanstrom and I rode the 155 mile loop around Flathead County where his whole life is marked by parts of the land, I was mostly speechless. Speechless at how beautiful the world was. My first time in Montana certainly didn't disappoint and it was certainly and delightfully nothing like the silly Yellowstone television show makes it out to be. I watched and listened as Swanstrom pointed out the spot where his very first skidder was delivered. The areas where he and his father did salvage work in the 70s and 80s for Champion International. I listened with rapt attention as he told me about how they worked an area that was originally created by Chinese immigrants, hand dug out for a railroad that connected part of the West. Part of the buttresses that were put in the 1880s to bridge the Continental Divide still stand.
Swanstrom showed me the first tree he ever felled, as its stump still stands in the old forest that was once Champion's land. He talks with passion about the Lost Trail National Wildlife Refuge, in Pleasant Valley, where he admits he was wrong about something the government wanted to do to his beloved land. Now, the over farmed, parched pastures are a truly marvelous sight to behold with wildflowers, birds and rumors of elk—though this born and bred Southerner didn't get to see one!
It's not just the trees and the forests and the mountains and the wildlife that Swanstrom loves and wants to preserve and protect. Its his knowledge of the history behind it all. As an example: Swanstrom and I rode out to one of his favorite jobsites, a church camp nestled in the Lakeside community of the Flathead. How in the 1920s and 1930s the Lutherans and the Methodists had been sharing some land and some cabins before they decided each group needed their own space— he recalls the history of how Lutherans snowshoed into the undeveloped wild on the shores of Flathead Lake and bought the property for $1,000. Later, when some hiking trails needed to be cut out and otherwise have some management done Swanstrom prepared and delivered a presentation to the camp's Board of Directors to give him the job. Of course, his management plan won the bid and he still remembers nearly every detail of the job, as he does with almost all the jobs he's done across his five decades long career.
No Swanstrom's operation, Skookum Timber, doesn't have a huge machinery footprint in Flathead County, Montana and he doesn't move the most loads off the mountains. He does something much more important: He gives every piece of his heart and soul to the land that raised him. And for that, I cannot think of a more worthy Timber Harvesting Logging Business Of The Year award recipient.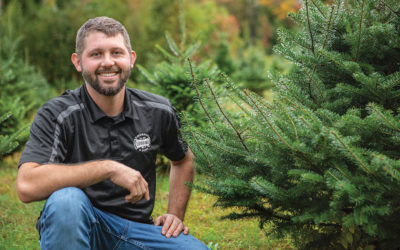 Zach Emerson, co-owner of Emerson & Sons Logging of Groton, Vt., always wanted to grow Christmas trees. Then in 2016, he learned he and his wife, Tracy, were expecting their first child, a daughter to be named Riley. "So that spring I decided it would be a great time to plant some bare-root balsam fir trees," he remembers…
read more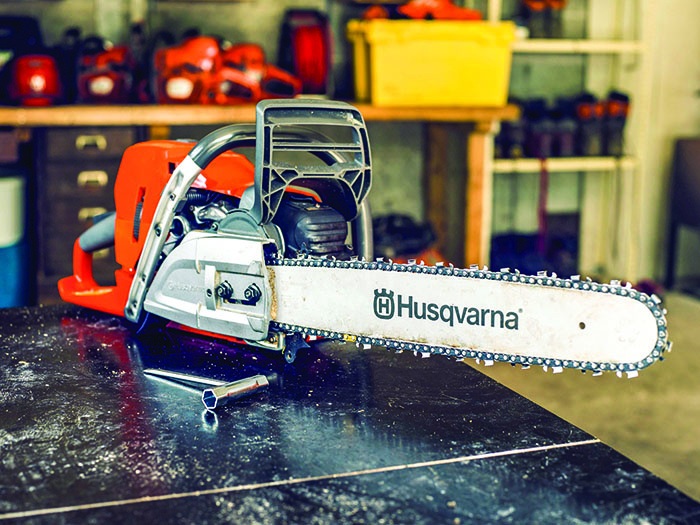 Husqvarna is ushering in a new era for online learning with the launch of Pro Insider, a state-of-the-art web-based learning management system providing users with interactive learning opportunities for professional products and solutions, in addition to industry best practices. Husqvarna Pro Insider offers short, high-quality video courses on topics from personal protective equipment (PPE) and equipment usage to product technology and accessories…
read more
Spanning seven decades since its inception in 1952, Timber Harvesting highlights innovative and successful logging operations across the U.S. and around the world. Timber Harvesting also emphasizes new technology and provides the best marketing vehicle for the industry's suppliers to reach the largest number of loggers in North America and beyond.