TimberPro Expands In Wisconsin
To further contribute to the economy of northern Wisconsin, TimberPro is making a significant expansion to its current operation in Shawano, Wis., U.S. Working with Keller Inc. as the construction contractor, the new addition will add 48,765 sq. ft. to TimberPro's existing facility. The company expects to spend approximately $8 million on the expansion project, which will enable TimberPro to double production capacity to help meet market demand for the equipment and attachments.
"Forestry is very important to our state's economy and expanding our operation will enable us to provide more good family-supporting jobs in northern Wisconsin," Lee Crawford, CEO, TimberPro, says. "This expansion will also allow us to enhance our R&D capabilities and significantly increase our production of existing and new products."

In conjunction, the company anticipates adding new positions for assemblers, welders, machinists and office staff. The expansion project should be completed and ready for occupancy in the summer of 2023. Those interested in applying for positions currently available, should visit https://komatsu.jobs.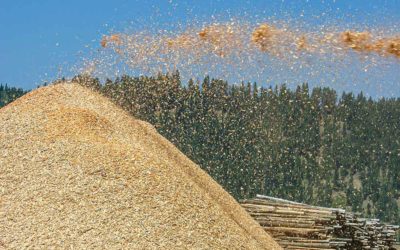 One really bright spot concerning the American Loggers Council is the organization's resilience as the pandemic slowly fades away: Many organizations and trade associations took a beating during the pandemic, but the ALC is surviving remarkably well and moving ahead on a variety of fronts. Two news items this month underline the importance of having an association like the ALC to provide a national voice for the logging industry as various issues come up…
read more
Spanning seven decades since its inception in 1952, Timber Harvesting highlights innovative and successful logging operations across the U.S. and around the world. Timber Harvesting also emphasizes new technology and provides the best marketing vehicle for the industry's suppliers to reach the largest number of loggers in North America and beyond.