Trucking Tax Credit Bill Reintroduced
Bipartisan legislation to address truck driver shortages that includes a two-year refundable tax credit of up to $7,500 has been re-introduced in the U.S. House of Representatives by Abigail Spanberger (D-VA) and Mike Gallagher (R-WI).
The bipartisan Strengthening Supply Chains Through Truck Driver Incentives Act would provide a short-term, fast, and straightforward incentive to attract and retain new drivers. Specifically, the Spanberger-Gallagher bill would create a two-year refundable tax credit of up to $7,500 for truck drivers holding a valid Class A commercial driver's license (CDL) who drive at least 1,900 hours in the year. The legislation would also establish new incentives for potential drivers to enter registered trucking apprenticeships.
According to American Loggers Council Executive VP Scott Dane, raw material transportation is the weak link in the forest products industry supply chain, which is challenged by a lack of drivers, rising fuel prices, crisis level insurance premiums, tough operating conditions and demographics.
Noting that "Virginia forest logging businesses are reporting a major shortage of qualified commercial drivers, and this is also occurring across America," Virginia Loggers Assn. Executive Director Ron Jenkins says, adding that VLA strongly supports the legislation.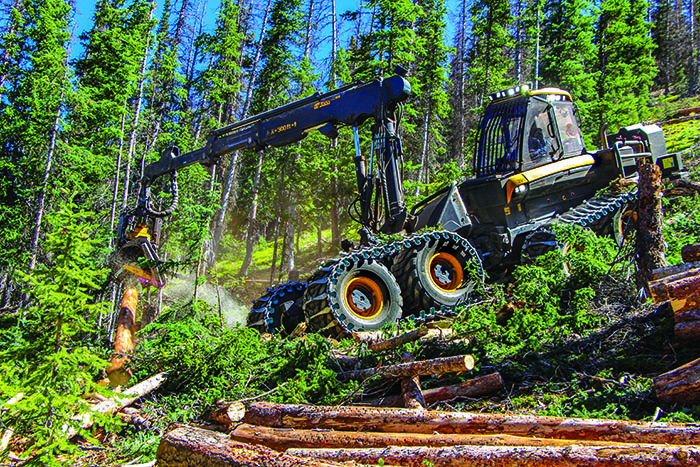 The new ERP solution has already been successfully implemented in Ponsse's Swedish and Norwegian subsidiaries. Particular attention has been paid to the user experience, and all functions can be used anywhere in the world, with any device. The new ERP solution is being used for a number of things, such as material and stock management, procurement, sales, deliveries, field work control and maintenance, invoicing, and financial management and reporting. The ERP solution will also be used for aftersales processes, such as spare parts sales and maintenance…
read more
Spanning seven decades since its inception in 1952, Timber Harvesting highlights innovative and successful logging operations across the U.S. and around the world. Timber Harvesting also emphasizes new technology and provides the best marketing vehicle for the industry's suppliers to reach the largest number of loggers in North America and beyond.