Weyco, Union Reach Contract Agreement
In late October, after a 48-day strike, Weyerhaeuser reported the successful resolution of a work stoppage involving members of the International Assn. of Machinists and Aerospace Workers union in Oregon and Washington. Weyerhaeuser has approximately 1,200 employees who are members of IAM, including employees in the company's Wood Products and Timberlands organizations, and the approval of the new contract has resulted in the restoration of operations at all sites.
The workers had walked out in mid September after they turned down an offer from Weyerhaeuser.
The four-year collective bargaining agreement was approved at in-person union meetings held in Centralia, Raymond and Longview, Wash., and Springfield, Santiam and North Bend, Ore. according to a union report. The new agreement covers 1,192 workers at four sawmills, two log export facilities, two statewide log truck operations, and seven logging camps. They're members of four woodworker locals of the International Assn. of Machinists.
The new agreement reportedly raises wages 14% over four years, starting with a 5.5% increase retroactive to June 1. The agreement includes a $3,000 signing bonus and increases the pay premium for working swing, graveyard and weekend shifts. It adds a second week of paid vacation to workers in their first three years on the job (it rises gradually to five weeks a year in year 20). It allows workers to be paid annually for any unused sick leave; previously they were paid only for part of it.
Union members reportedly made a concession in that for the first time they'll be paying a portion of health insurance premiums directly from their paychecks.
The work stopped caused 860,000 tons of logs not harvested, and 230 million board feet of lumber not milled.
In its third quarter report, Weyerhaeuser said fee harvest volumes and domestic sales volumes in the West were lower than the second quarter due to the work stoppage. Export sales realizations and volumes were significantly lower due to softening demand, and volumes were further affected by a reduction in export activity resulting from the stoppage. Also, sales sales and production volumes for lumber were moderately lower, largely due to the work stoppage.
The strike was the first at Weyerhaeuser's Northwest operations since 1986.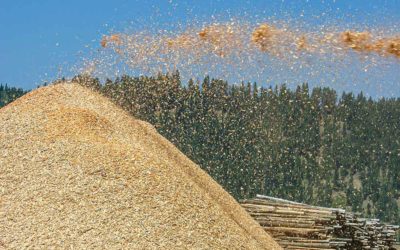 One really bright spot concerning the American Loggers Council is the organization's resilience as the pandemic slowly fades away: Many organizations and trade associations took a beating during the pandemic, but the ALC is surviving remarkably well and moving ahead on a variety of fronts. Two news items this month underline the importance of having an association like the ALC to provide a national voice for the logging industry as various issues come up…
read more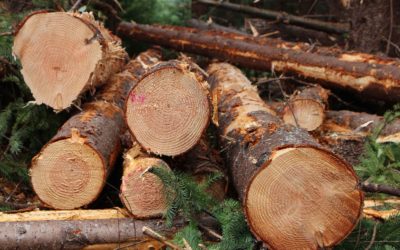 The John Deere Dubuque Works factory opened in 1947, and now has 3,000 employees, half in production and half in engineering, supply, and customer support. General Manager Mark Dickson says post-World War II labor shortages forced Deere to build its new plant away from its tractor plants in Waterloo, Iowa. Dubuque welcomed the new plant, which…
read more
Spanning seven decades since its inception in 1952, Timber Harvesting highlights innovative and successful logging operations across the U.S. and around the world. Timber Harvesting also emphasizes new technology and provides the best marketing vehicle for the industry's suppliers to reach the largest number of loggers in North America and beyond.