Wisconsin Launches Forest Workforce Development
Wisconsin state officials, including Gov. Tony Evers, University of Wisconsin-Stevens Point (UWSP) Chancellor Thomas Gibson, UWSP College of Natural Resources Dean Brian Sloss and others, recently came together on the UW-Stevens Point campus to celebrate the announcement of approximately $8 million in Workforce Innovation Grant funding for the Wisconsin Forestry Center at UWSP for their Forest Industry Workforce Recruitment and Development Initiative.
Working with area partners from technical colleges, K-12 schools, to the Menominee Nation as well as industry and equipment partners, regional economic development groups, universities, and state agencies, the Wisconsin Forestry Center at UW-Stevens Point will leverage this funding to address the need for skilled employees within the forestry industry. Modeled after a successful initiative in Montana, the project will help introduce forestry early in the education process, providing the opportunity for Wisconsin students to learn more about careers in forestry through programs at public K-12 schools and in the Menominee Nation. It will also expand existing high school forestry education and training programs and work to promote entry into the workforce, building career development pathways.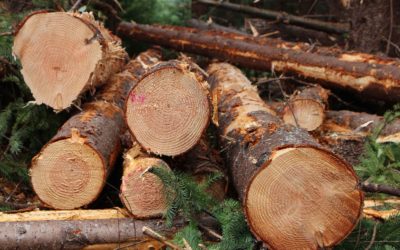 The University of Idaho is working with Idaho loggers to help develop forest industry employees by offering a new two-year degree program: an associates degree in Forest Operations and Technology. According to Idaho Forest Products Commission Director Jennifer Okerlund, offering the degree responds to forest industry officials in the state and provides a direct route to employment for those who are interested in the industry. "This is not a foresters…
read more
Spanning seven decades since its inception in 1952, Timber Harvesting highlights innovative and successful logging operations across the U.S. and around the world. Timber Harvesting also emphasizes new technology and provides the best marketing vehicle for the industry's suppliers to reach the largest number of loggers in North America and beyond.