2021 Logging Business Of The Year Award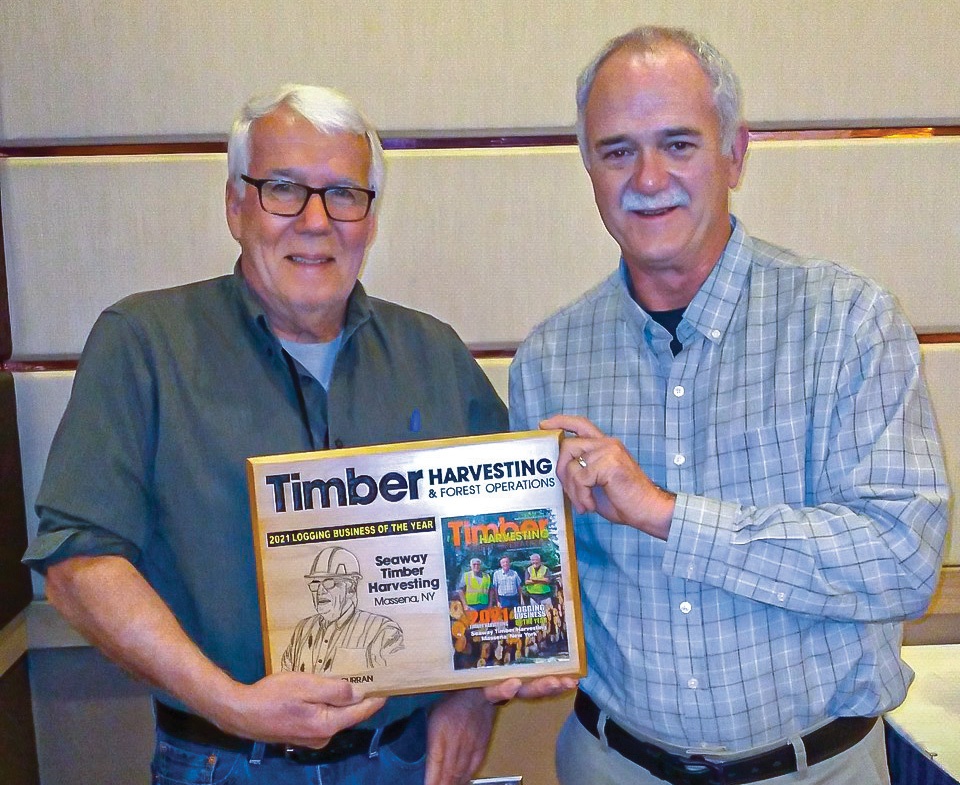 Tim Curran of Seaway Timber Harvesting, left, accepts 2021 Logging Business of the Year award from Timber Harvesting magazine Managing Editor Dan Shell during the American Loggers Council annual meeting in Coeur d'Alene, Idaho on October 9, 2021.
Seaway Timber Harvesting, based in Massena, New York along the St. Lawrence Seaway, is a major timber producer that operates multiple crews and a pellet mill. The company is the 24th winner of the award, which recognizes loggers who step outside the woods in support of their industry and communities, and the first winner from New York.
A full profile on the operation is in the Timber Harvesting September/October issue. Learn more about Seaway Timber Harvesting by watching the official Logging Business of the Year video.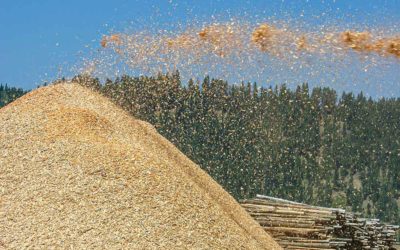 One really bright spot concerning the American Loggers Council is the organization's resilience as the pandemic slowly fades away: Many organizations and trade associations took a beating during the pandemic, but the ALC is surviving remarkably well and moving ahead on a variety of fronts. Two news items this month underline the importance of having an association like the ALC to provide a national voice for the logging industry as various issues come up…
read more
Spanning seven decades since its inception in 1952, Timber Harvesting highlights innovative and successful logging operations across the U.S. and around the world. Timber Harvesting also emphasizes new technology and provides the best marketing vehicle for the industry's suppliers to reach the largest number of loggers in North America and beyond.