Story by David Knight, Co-Publisher/Executive Editor, Timber Harvesting 2012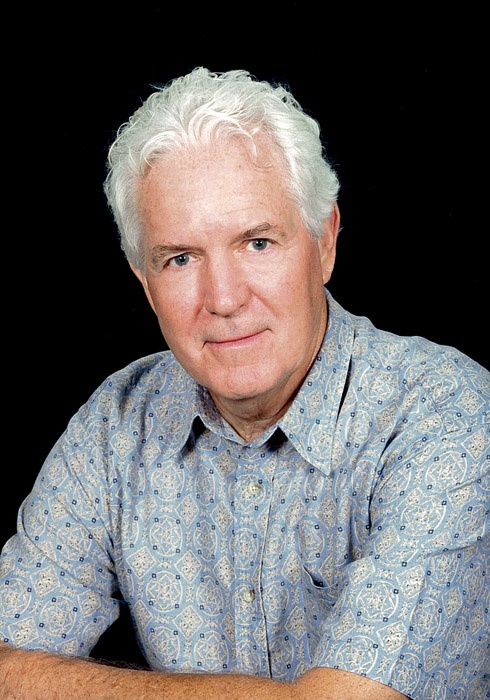 Three events that occurred within six weeks during the summer—Tigercat's 20th anniversary celebration June 21-22, the death of Franklin Equipment Co. founder Roger Drake on July 1, and the death of former Pioneer Machinery quarterback Gar Scott on August 3—put me in a reflective mood.
I found myself thinking about some of the many machines, ideas and concepts that past and present innovators and their companies, so many of them small and privately owned, have put in play to advance the mechanical side of logging. Yes, there were plenty of mistakes made and some ill-designed contraptions offered, but there were lots of breakthroughs too.
Going back to the 1880s, John Dolbeer produced the portable steam "donkey" skidding system. Horace Butters developed the Lidgerwood rail-mounted steam skidder; Ephraim Shay crafted a logging locomotive for steep grades; and both Alvin Lombard and the Holt brothers built steam tractors. Years later, S. Madill fabricated spars, yarders, towers and trucks while Andreas Stihl, Claude Poulan and others contributed their chain saw works.
In the 1950s Bill Taylor, Sr. built the Logger's Dream cable yarder/loader; Tom Busch wedded a hydraulic tree shear to a farm tractor and later designed the Buschcombine pulpwood harvester. Leo Heikkinen made the Prentice log loader; Dwight Garrett the Tree Farmer wheel skidder; and Timberjack came forth at the hands of Wes McGill, Bob Simmons and Vern King.
Erv Drott fabricated a late '60s track-type feller-buncher, and a pal of his, Norval Morey, gave us the Morbark pulpwood debarker, tree shear, whole tree chipper and a 1980s tri-wheel feller-buncher. Ray Hahn devised a self-propelled roadside processor. Monk Harrington birthed the Roanoke tree shear; Nester Siiro a namesake slasher; Tom Gafner the Iron Mule forwarder; and John Hood loaders and other machines. Eventually, Carol Nelson and Len Visina invented the Hydro-Ax hydrostatic wheel-type feller-buncher; and Einari Vidgren and Irwin Bell, respectively, gave us Ponsse forwarders/harvesters and a tri-wheel feller-buncher. Pat Crawford conceived the Timbco self-leveling track buncher and later built TimberPro products. Calvin Johnson was the force behind both CTR and CSI slashers and brought to market a pull-through delimber conceived by logger Tommy Hamby. Robin Peterson and Mike Berger developed Fabtek forwarders and harvesters. Neil Peterson was first with a standalone chain flail delimber, later making whole tree chippers and grinders, while logger Eric Chambers marketed another version of the flail.
Roger Drake gave Franklin life in 1962 and was among the first to power skidders with diesel engines, offer grapple models, build a forwarder and market a skidder suitable for wet site applications. Drake set an enviable pace for three decades, turning down repeated buyout offers from larger manufacturers.
Former Timberjack employee Gar Scott moved from Ontario to South Carolina in 1971 after buying a 33% stake in a struggling Timberjack dealership known as Pioneer Machinery. He methodically grew the business to $225 million in logging and construction machinery sales across 30 years, becoming a leading dealer for Timberjack, Hydro-Ax, Prentice and Peterson, and to a certain extent influencing machine design and product development.
Koehring Canada Ltd., known for its durable equipment and engineering prowess, was among several Canadian companies to design sawheads in the early 1980s. Koehring's version eventually dominated in Canada and then took the emerging U.S. market. After Timberjack acquired the construction equipment component of Koehring in 1988, several engineers found themselves without a job. Among them were John Kurelek, developer of Koehring's sawhead, and Tony Iarocci.
Subsequently, Iarocci and others conducted interviews with owners of wheel-type feller-bunchers in the South, concluded that loggers there wanted a high quality drive-to-tree buncher, and convinced Ken MacDonald, CEO of MacDonald Steel Ltd., to form a new company, Tigercat Industries, to build it.
Tigercat introduced and sold its first machine in the first half of 1992. Some established logging equipment manufacturers and industry observers, including yours truly, doubted that Tigercat would survive. Suffice it to say that many underestimated its commitment. Within 10 years the company had developed a complete line of forest machines, generally selling them at higher prices than its competitors. It has achieved several forest machine firsts in its short history.
Today, all brands of logging equipment are better designed and better engineered. The sophisticated gear costs much more but it also performs at a higher level, is heavier, more dependable and lasts much longer. This built-in longevity is one primary reason why many loggers have been able to keep going during these trying times. That's a good reflection on those who make the machinery. Those who buy and use it should be thankful. I suspect they are.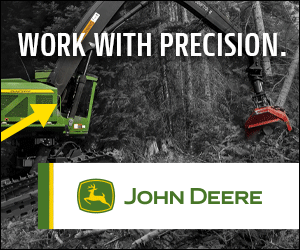 Log In, Logs Out, Gains Up: Getting logs down and to the landing can be a handful — but logging into John Deere Precision Forestry can help take a load off your…
read more
Spanning seven decades since its inception in 1952, Timber Harvesting highlights innovative and successful logging operations across the U.S. and around the world. Timber Harvesting also emphasizes new technology and provides the best marketing vehicle for the industry's suppliers to reach the largest number of loggers in North America and beyond.