Beat The Heat With StaCool Vest
The StaCool Vest core body cooling system is made of micro-thin, highly breathable materials that are easy to care for, providing wearers unsurpassed cooling comfort without compromising mobility. With models that can be worn over or under normal clothing, there is a StaCool Vest to suit any style, preference, and application.
ThermoPaks in the front and back of the vest provide hours of cooling; a spare set of ThermoPaks are included with each StaCool Vest to extend cooling time and comfort when the initial set thaws. The StaCool Vest provides ultimate body core cooling, a thermal barrier is built in to ensure wearer does not get too cold.
StaCool Industries, Inc., has been manufacturing body core cooling technology since 1997. All StaCool Vests can be made in fire retardant material.
Visit StaCoolVest.com.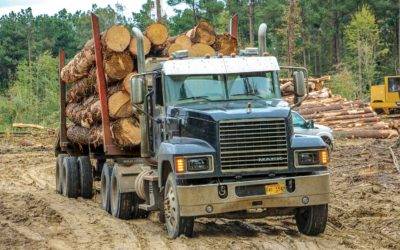 U.S. Forest Service reported it sold 2.87 billion BF of timber sales (compared to the agency target of 4 billion BF) in fiscal 2021, a decrease from 3.2 billion BF in FY 2020, according to the agency's Fiscal Year 2023 Budget Justification document. The sold volume was valued at $197 million. The decrease in sales was primarily due to limited staff capacity and no-bid…
read more
Spanning seven decades since its inception in 1952, Timber Harvesting highlights innovative and successful logging operations across the U.S. and around the world. Timber Harvesting also emphasizes new technology and provides the best marketing vehicle for the industry's suppliers to reach the largest number of loggers in North America and beyond.