New From Fecon: Disc Hawk Compact Disc Mulcher
Fecon, a global manufacturer of heavy-duty site preparation attachments and forestry accessories, is expanding its line of premier attachments with the launch of the Disc Hawk disc mulcher. Specifically designed for high-flow skid steers and compact track loaders, the attachment increases efficiency where speed and acreage are more important than material size, making it the ideal addition to an existing fleet of mulching equipment. Fecon's disc mulcher increases productivity with a faster, rougher cut either for first-pass vegetation removal or in instances where maximizing material dispersion without fine chip size is ideal.
At a third of the operating cost of a drum mulcher, the Disc Hawk complements an existing mulching fleet as an ideal high-production alternative for tackling jobs that may not require finely shredded material. With a working width of 60-in., the disc mulcher is purpose-built for 75 to 132 HP skid steers and compact track loaders that operate with as little as 30-50 gallons per minute (gpm) of auxiliary hydraulic flow. The unit provides exceptional performance for mulching thicker vegetative material at higher speeds than traditional drum mulchers. A low-profile motor and deck configuration provides industry-leading visibility and reduces material buildup.
Configurable discharge and intake chutes allow operators to maximize productivity and dispersion needs without compromise. The open brush chute features a larger throat allowing for higher material intake and faster processing of lighter vegetation-like brush. Conversely, the hardwood intake chute guides larger trees into the disc, resulting in quicker processing of thick vegetation. Used in applications where material dispersion is preferred­—such as in fire fuel prevention—the broadcast discharge chute is ideal for distributing material faster over large areas.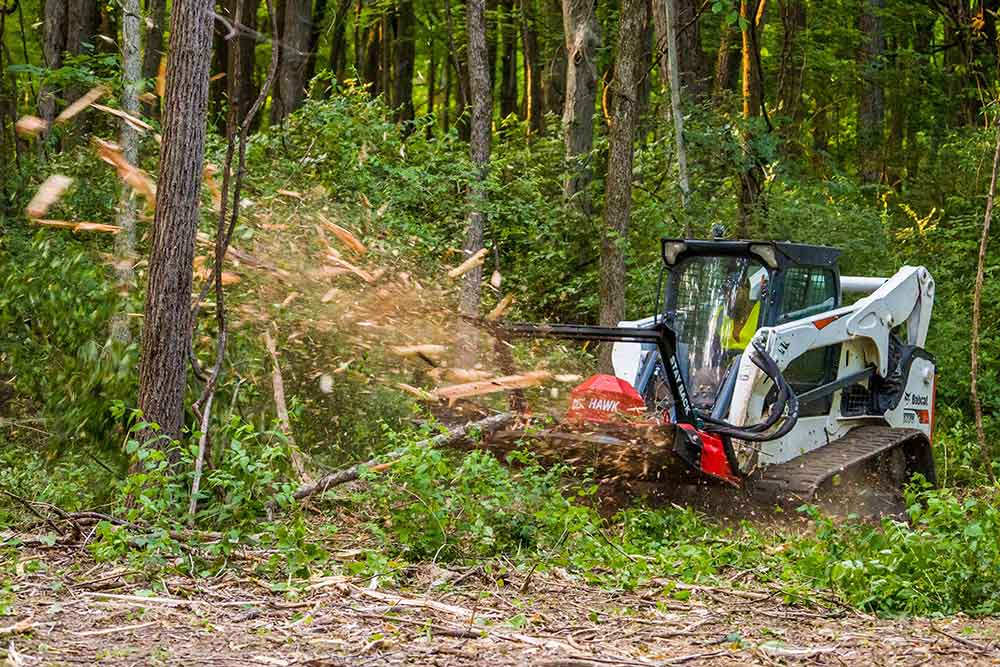 An adjustable push bar highlights the attachment's adaptability, allowing operators to toggle between degrees of disc engagement, depending on the application. Having the push bar in the furthest back position exposes more of the mulching disc for efficient processing of larger trees and thicker material.
The unique design of the disc ensures perfect balance over the lifetime of the mulching unit, and it comes backed by Fecon's 12-month, 1,000-hour warranty. The mulcher attachment features 24 bottom tools, 12 edge knife tools and eight top tools, along with optional Carbide tools to minimize wear and ensure optimal performance near rocky terrain.
Visit fecon.com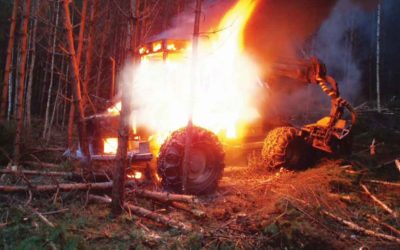 The North American timber industry is more aware of the effects of wildfires than ever before. The intense fires around the continent this spring and summer have resulted in forced downtime and restricted activity. Though climate change has driven up the number of wildfires in Northern America, it is not the only cause…
read more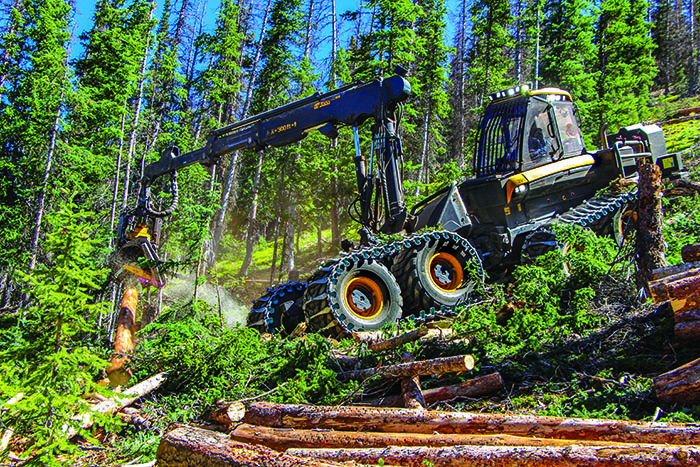 The Finland-based Ponsse Group has signed a retail agreement with PacWest Machinery for its sale and maintenance of Ponsse forest machines in Oregon, Washington and Idaho, including the existing service center in Coburg, Ore. Ponsse announced that PacWest's extensive service business network would strengthen Ponsse service and growth expectations for cut-to-length logging in the region. Established in the 1890s, PacWest also is a…
read more
Spanning seven decades since its inception in 1952, Timber Harvesting highlights innovative and successful logging operations across the U.S. and around the world. Timber Harvesting also emphasizes new technology and provides the best marketing vehicle for the industry's suppliers to reach the largest number of loggers in North America and beyond.