Interfor To Acquire Chaleur Forest Products
Interfor has announced today that it has reached an agreement with an affiliate of the Kilmer Group to acquire 100% of the equity interests in the entities comprising Chaleur Forest Products.
Chaleur owns two modern and well-capitalized sawmill operations located in Belledune and Bathurst, New Brunswick, with a combined annual lumber production capacity of 350 MMBF. Chaleur also operates a woodlands management division based out of Miramichi that manages approximately 30% of the total Crown forest in New Brunswick. This division provides a secure source of fiber supply for the sawmill operations as well as a stable, long-term stream of cash flow from third-party log sales, license management fees and silviculture activities.
The purchase price is $325 million Canadian, on a cash and debt free basis, which includes approximately $31 million Canadian of net working capital. In addition, Interfor will assume Chaleur's countervailing (CV) and anti-dumping (AD) duty deposits at closing, for consideration equal to 55% of the total deposits on an after-tax basis. As of August 31, 2022, Chaleur had paid cumulative CV and AD duties of approximately $82 million USD.
"This acquisition is consistent with Interfor's growth-focused strategy as a pure-play lumber producer and builds upon our recent expansion into Eastern Canada with further geographic diversity," says Ian Fillinger, President & CEO. "New Brunswick has a secure, high quality and competitive log supply, a supportive investment environment and proximity to key eastern markets. These are well-managed and efficient mills with a desirable SPF product mix, which fit extraordinarily well within our existing portfolio. Chaleur's strong management team further bolsters our core lumber strength and we look forward to welcoming the team into our company."
On a proforma basis, Interfor's total annual lumber production capacity will increase to 5.1 billion BF, of which 44% will be in the U.S. South, 19% in Eastern Canada, 15% in the U.S. Northwest, 15% in British Columbia and 7% in Atlantic Canada.
Interfor intends to finance the acquisition with a combination of cash on hand and its existing credit facilities. The completion of the acquisition is subject to Canadian and U.S. regulatory reviews and customary conditions for a transaction of this kind and is expected to close in the fourth quarter of 2022.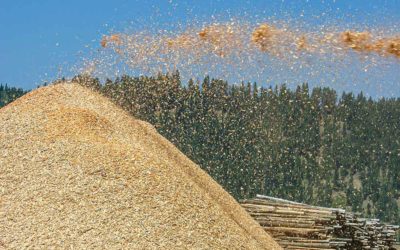 One really bright spot concerning the American Loggers Council is the organization's resilience as the pandemic slowly fades away: Many organizations and trade associations took a beating during the pandemic, but the ALC is surviving remarkably well and moving ahead on a variety of fronts. Two news items this month underline the importance of having an association like the ALC to provide a national voice for the logging industry as various issues come up…
read more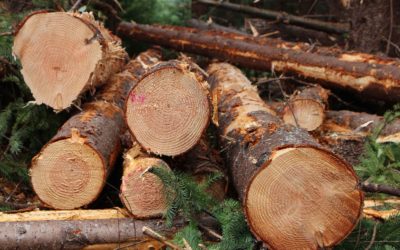 In late October, after a 48-day strike, Weyerhaeuser reported the successful resolution of a work stoppage involving members of the International Assn. of Machinists and Aerospace Workers union in Oregon and Washington. Weyerhaeuser has approximately…
read more
Spanning seven decades since its inception in 1952, Timber Harvesting highlights innovative and successful logging operations across the U.S. and around the world. Timber Harvesting also emphasizes new technology and provides the best marketing vehicle for the industry's suppliers to reach the largest number of loggers in North America and beyond.