Morbark Unveils BVR, TW Series Brush Chippers
Morbark has unveiled the all NEW "BVR" line of hand-fed brush chippers at this year's TCI Expo, in St. Louis, Mo. Alongside the BVR lineup, visitors found 6- and 8-in. brush chippers from Timberwolf. Timberwolf, an Alamo Group company, is headquartered in Suffolk, UK, and will be marketed in the U.S. as the Morbark TW series, beginning the first quarter of 2024.
The BVR line of brush chippers builds upon the legacy of Morbark's innovation in the tree care industry through an updated modular design. The complete line of BVR chippers includes the BVR 10, BVR 13, BVR 16, BVR 19, and BVR 22 and features chipping capacities from 12 to 20 inches. The new configuration of the brush chipper line streamlines the equipment's overall upkeep and maintenance routine, reducing customer downtime and increasing overall productivity.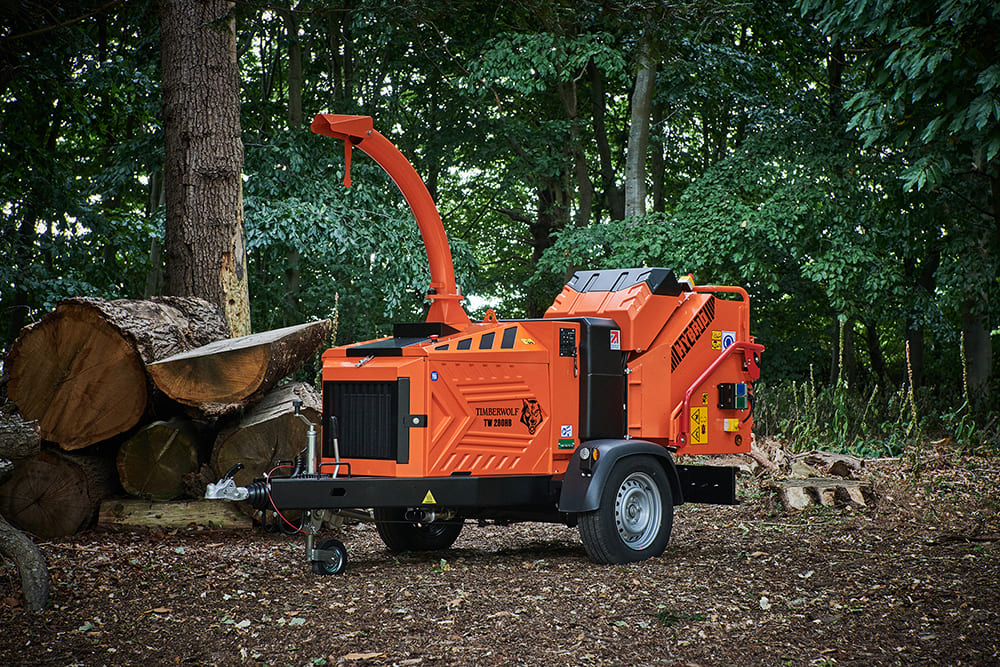 The BVR brush chippers also feature Morbark's proven and patented ZeroClutch. The ZeroClutch removes the anxiety of engaging the chipper drum, damaged drive belts, and burned clutch discs and elevates the customer's operating experience. The ZeroClutch technology features an integrated drum speed sensor that monitors the drum speed and will not allow the clutch to engage if material is lodged between the feed wheel and drum or if the discharge chute is plugged. Customers will now simply start their brush chipper, throttle the machine to full RPMs, and engage the feed control bar.
The BVR brush chippers also feature a reverse-style pivot assembly, which contours the radius of the drum, reducing dead space between the feed wheel and the drum. This gives the machine a mechanical advantage for increased down pressure, providing optimal chipping results when working with challenging materials.
Other notable innovations to the BVR line include the infeed-mounted control panel that provides a more convenient location for operators, a side-load anvil, a 360° manual swivel discharge chute, which offers multiple locking positions for greater operator control over chip discharge, and a three-position electronic control bar with dual safety pull cables, further elevating industry safety standards.
Morbark will transition from manufacturing their popular Eeger Beever brush chipper line to the BVR line in January 2024, with delivery in February 2024.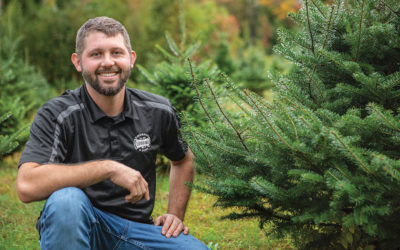 Zach Emerson, co-owner of Emerson & Sons Logging of Groton, Vt., always wanted to grow Christmas trees. Then in 2016, he learned he and his wife, Tracy, were expecting their first child, a daughter to be named Riley. "So that spring I decided it would be a great time to plant some bare-root balsam fir trees," he remembers…
read more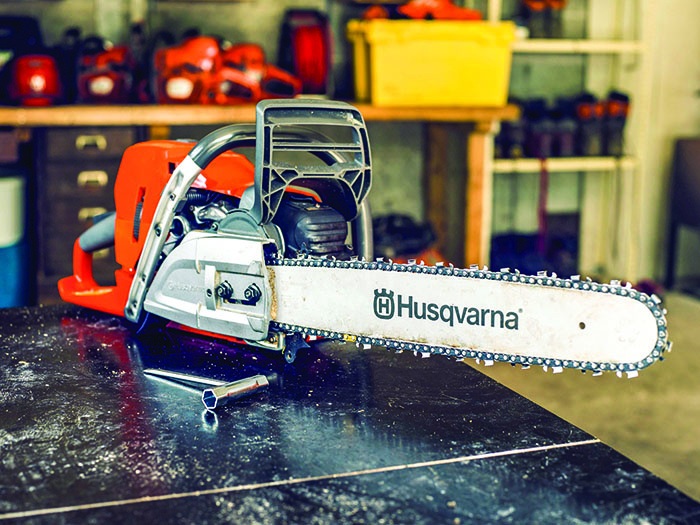 Husqvarna is ushering in a new era for online learning with the launch of Pro Insider, a state-of-the-art web-based learning management system providing users with interactive learning opportunities for professional products and solutions, in addition to industry best practices. Husqvarna Pro Insider offers short, high-quality video courses on topics from personal protective equipment (PPE) and equipment usage to product technology and accessories…
read more
Spanning seven decades since its inception in 1952, Timber Harvesting highlights innovative and successful logging operations across the U.S. and around the world. Timber Harvesting also emphasizes new technology and provides the best marketing vehicle for the industry's suppliers to reach the largest number of loggers in North America and beyond.