Oregon Creates Research Forest
After seeking to sell the Elliott State Forest previously, Oregon's State Land Board recently voted to convert the 80,000 acre tract into a research forest, de-coupling it from the state's school funding system. The coast forest isn't a large timber producer for the state's Common School Fund, and timber revenue didn't even cover the costs of managing it. After an attempt to sell much of the forest was halted, the board opted to create the research forest. The move was aided by legislative action that transferred $221 million into the Common School Fund to replace revenue that logging on the Elliott might otherwise have generated.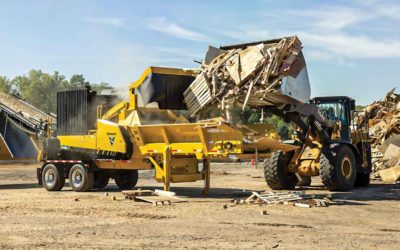 Vermeer has redesigned the Vermeer HG4000 horizontal grinder; this new generation delivers powerful performance in various wood waste recycling applications and landscaping material production. It's equipped with a 536 HP (399.7-kW) CAT C13B T4F/Stage V diesel engine, a Series III duplex drum, an aggressive infeed…
read more
Spanning seven decades since its inception in 1952, Timber Harvesting highlights innovative and successful logging operations across the U.S. and around the world. Timber Harvesting also emphasizes new technology and provides the best marketing vehicle for the industry's suppliers to reach the largest number of loggers in North America and beyond.