Ponsse Awards ALC Einari Vidgren Foundation Grant
The American Loggers Council (ALC) has been selected by the Einari Vidgren Foundation "As an Honorary Award of very important work for logging and the whole forest industry," says Juha Vidgren, Chairman of the Board for the Einari Vidgren Foundation, Finland. This award amounts to $5,000 in support of the ALC's national work to promote the sustainable timber industry in the U.S.
"The Einari Vidgren Foundation is working globally to find companies and associations, which make their work sustainable in a responsible way. Forestry work has a very important role in finding solutions for climate change, and giving education and knowledge to our work is one of the Foundation's roles," adds Vidgren.
ALC shares the same commitment to public education and promotion of the environmental and economic benefits of sustainable forest management as Vidgren envisioned through the Einari Vidgren Foundation. This award will be applied to furthering that mission.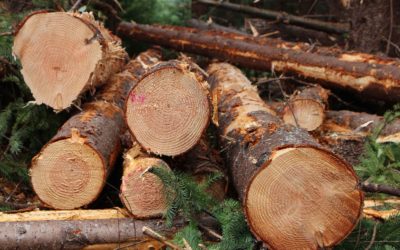 West Fraser Timber Co. Ltd. and Atlas Holdings have announced the signing of a definitive agreement for the sale of West Fraser's Quesnel River Pulp mill in Quesnel, British Columbia and its Slave Lake Pulp mill in Slave Lake, Alberta to Atlas. Atlas owns and operates several pulp, paper and wood products businesses in Canada and the U.S. The agreement includes related woodlands operations and timber holdings in Alberta and a long-term fiber supply agreement for the Quesnel facility…
read more
Spanning seven decades since its inception in 1952, Timber Harvesting highlights innovative and successful logging operations across the U.S. and around the world. Timber Harvesting also emphasizes new technology and provides the best marketing vehicle for the industry's suppliers to reach the largest number of loggers in North America and beyond.