Stihl To Provide $120,000 Worth Of Grants
Stihl Inc. announced today the expansion of the Hearts of Stihl program, an initiative to care for the environment through the preservation of our nation's state parks. Inspired by the staff of America's State Parks, the mission of Hearts of Stihl is to help those people and programs that are caring for the national treasures that are our America's State Parks, and preserve them for the enjoyment of all Americans, current and future.
The 2022 Hearts of Stihl program will provide a $20,000 grant to a park in each of the nation's six regions for a total of $120,000 in 2022, which are the Northwest, North-Central, Central, Southwest, Northeast and Southeast. The grants will be managed by the America's State Parks Foundation, and parks can apply for funds to help projects related to sustainability, recovery, conservation, or environmental education programs.
The Hearts of Stihl program expands Stihl's relationship with America's State Parks. For more than a decade Stihl has been a sponsor of the National Assn. of State Park Directors Leadership School, providing scholarships for park personnel to attend.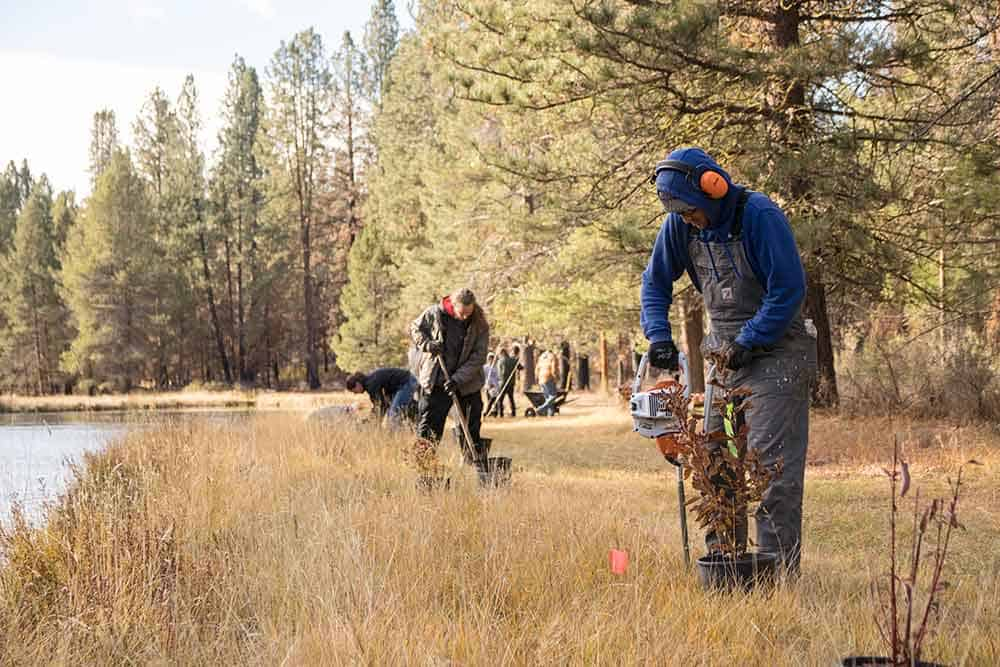 The 2021 Hearts of Stihl program focused on the planting of 2,021 trees in two western state parks in response to the devastating effects of the 2020 wildfires. The project was a true partnership and included men and women of the Oregon and California State Parks, hazardous tree felling and training by professional arborist and Stihl Inc. spokesperson Mark Chisholm, Director of Conservation for the MeatEater group, Ryan Callaghan, as well as Chuck Leavell, musical director for the Rolling Stones, award winning tree farmer, conservationist, and producer of the PBS television program "America's Forests with Chuck Leavell."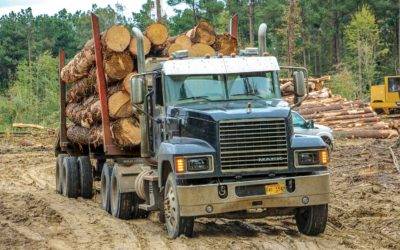 U.S. Forest Service reported it sold 2.87 billion BF of timber sales (compared to the agency target of 4 billion BF) in fiscal 2021, a decrease from 3.2 billion BF in FY 2020, according to the agency's Fiscal Year 2023 Budget Justification document. The sold volume was valued at $197 million. The decrease in sales was primarily due to limited staff capacity and no-bid…
read more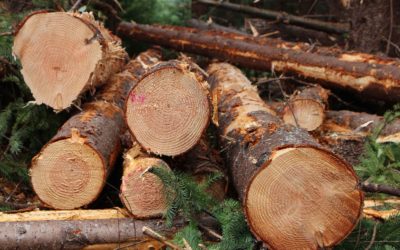 In a recent issue of Associated Oregon Loggers' Mainline publication, AOL Executive Vice President Rex Storm says proposals for future reductions in commercial timber sales in Forest Service (FS) Region 6 (Oregon and Washington) are "unacceptable." Looking ahead to 2023 and 2024, Storm notes FS regional officials announced in April that timber sale volume planned target for…
read more
Spanning seven decades since its inception in 1952, Timber Harvesting highlights innovative and successful logging operations across the U.S. and around the world. Timber Harvesting also emphasizes new technology and provides the best marketing vehicle for the industry's suppliers to reach the largest number of loggers in North America and beyond.