Vermeer Redesigns HG4000 Grinder
Vermeer has redesigned the Vermeer HG4000 horizontal grinder; this new generation delivers powerful performance in various wood waste recycling applications and landscaping material production. It's equipped with a 536 HP (399.7-kW) CAT C13B T4F/Stage V diesel engine, a Series III duplex drum, an aggressive infeed to accommodate a variety of materials, and many performance and durability features.
According to Vermeer Product Manager for Environmental Equipment Jeff Bradley, the Vermeer HG4000 horizontal grinder is ideal for professionals looking to expand their service as well as for bulk landscaping material producers: "And while this horizontal is smaller than other machines in the Vermeer grinder product line, it still can handle a variety of materials ranging from loose, bulky materials like leaves, branches and yard clipping to hardwoods, pallets and logs."
The HG4000 has a feed table capacity of 4.6 cubic yards (3.5 m3). It features the proven cutting performance of the Vermeer patented Series III duplex drum with reversible hammers and tips for extended wear life compared to single- sided designs while offering bolt in replacement parts. The hard-faced anvil on the HG4000 delivers impressive cutting action with the drum, and a redesigned robust anvil-mount structure helps ease the hard-faced wear edge replacement process.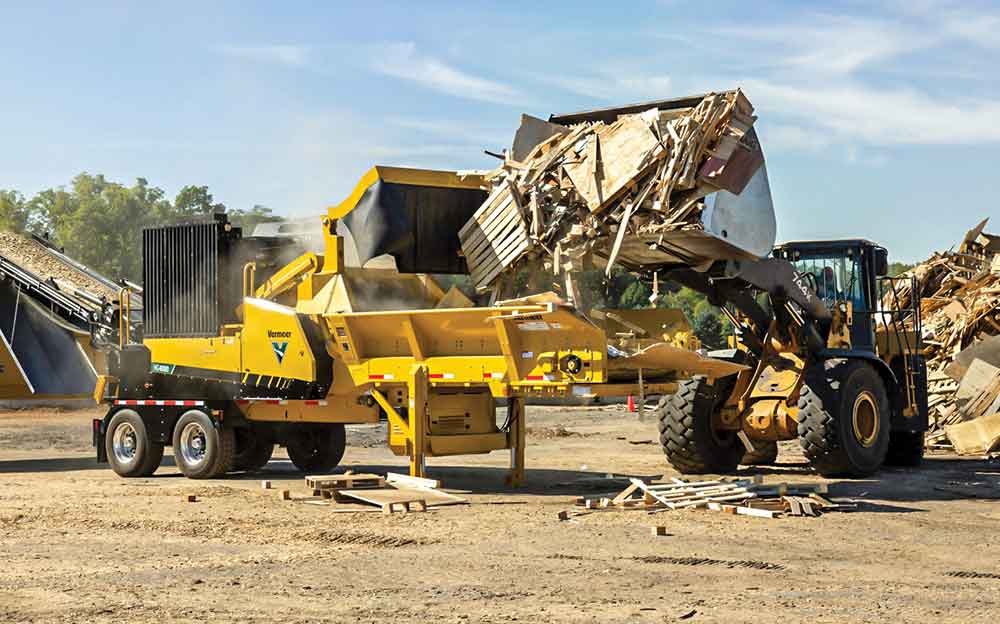 The HG4000 benefits from an updated feed roller with aggressive teeth and down pressure to maintain control of the fed material. A fully enclosed feed roller drive planetary helps provide protection and a tight clearance between the roller and mill housing to optimize material feeding while minimizing material catch points.
A wireless remote control comes standard with the HG4000, allowing operators to run most machine functions from up to 300 ft. (91.4 m) away.
The redesigned Vermeer HG4000 incorporates several service and maintenance enhancements, including a drive belt tensioning system that does not require the engine to be moved when adjusting, large hinged side shields for optimal maintenance access, added power rotation to the screen hoist for changing screens, and a CAT engine with worldwide support.
The HG4000 has a transport width of 8.2 ft. (2.5 m), a height of 13 ft. (4 m), a fifth-wheel hitch trailer length of 32 ft. (9.7 m), and a weight of 52,910 lbs. (24,000 kg), or a pintle hitch trailer length of 37 ft. (11.3 m) and weight of 55,155 lbs. (25,000 kg).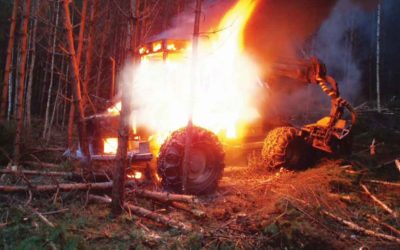 The North American timber industry is more aware of the effects of wildfires than ever before. The intense fires around the continent this spring and summer have resulted in forced downtime and restricted activity. Though climate change has driven up the number of wildfires in Northern America, it is not the only cause…
read more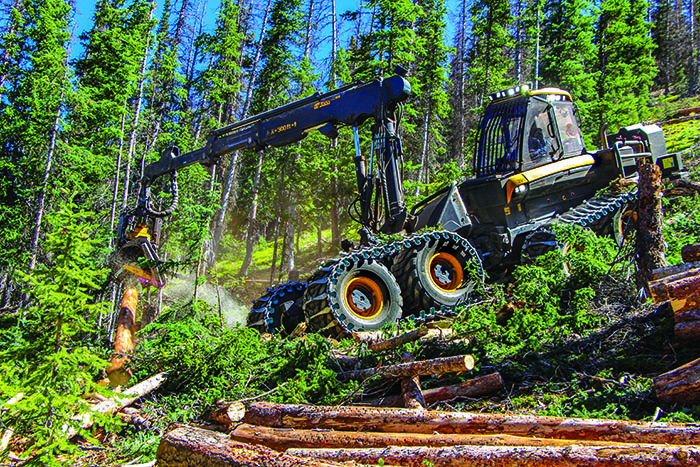 The Finland-based Ponsse Group has signed a retail agreement with PacWest Machinery for its sale and maintenance of Ponsse forest machines in Oregon, Washington and Idaho, including the existing service center in Coburg, Ore. Ponsse announced that PacWest's extensive service business network would strengthen Ponsse service and growth expectations for cut-to-length logging in the region. Established in the 1890s, PacWest also is a…
read more
Spanning seven decades since its inception in 1952, Timber Harvesting highlights innovative and successful logging operations across the U.S. and around the world. Timber Harvesting also emphasizes new technology and provides the best marketing vehicle for the industry's suppliers to reach the largest number of loggers in North America and beyond.