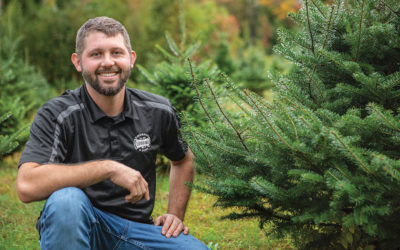 Zach Emerson, co-owner of Emerson & Sons Logging of Groton, Vt., always wanted to grow Christmas trees. Then in 2016, he learned he and his wife, Tracy, were expecting their first child, a daughter to be named Riley. "So that spring I decided it would be a great time to plant some bare-root balsam fir trees," he remembers…
read more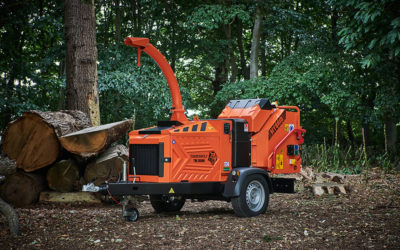 Morbark has unveiled the all NEW "BVR" line of hand-fed brush chippers at this year's TCI Expo, in St. Louis, Mo. Alongside the BVR lineup, visitors found 6- and 8-in. brush chippers from Timberwolf. Timberwolf, an Alamo Group company, is headquartered in Suffolk, UK, and will be marketed in the U.S. as the Morbark TW series, beginning the first quarter of 2024.
read more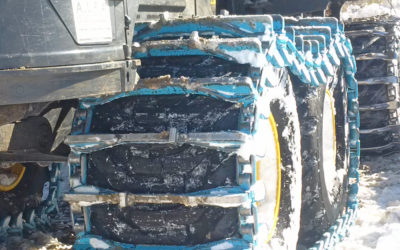 EX Tracks from Olofsfors are designed for the toughest and steepest conditions where traction is the primary requirement. The cross member is shaped in such a way that it provides extreme traction in deep snow, steep slopes and rocky terrain…
read more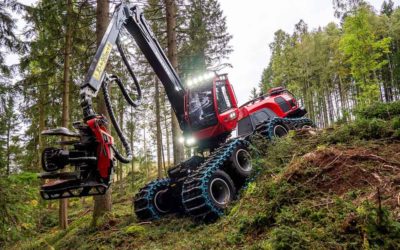 The new Komatsu 951XC, is an eight-wheeled harvester that combines tried and tested innovations with new solutions, and the third addition to Komatsu's eight-wheeled harvester range. The Komatsu 951XC is optimized for use with the Komatsu C164—a harvester head specially designed for logging large trees. Thanks to the eight-wheel design, the 951XC delivers…
read more
Spanning seven decades since its inception in 1952, Timber Harvesting highlights innovative and successful logging operations across the U.S. and around the world. Timber Harvesting also emphasizes new technology and provides the best marketing vehicle for the industry's suppliers to reach the largest number of loggers in North America and beyond.