Bandit Purchases The Trelan Co.
Bandit Industries has purchased The Trelan Co. from the Schumacher family. Bandit will continue to produce Trelan chippers and related products and market them as Trelan machines produced by Bandit. Bandit will also supply parts and service to Trelan customers.
Trelan has a strong history in the whole tree chipper arena. The first Trelan chippers were produced in the early '70s. The Trelan chippers will add volume without affecting the sale of Bandit's line of whole tree chippers.
Bandit will use Trelan's 45,000 sq. ft. manufacturing space and 10,000 sq. ft. of storage buildings to continue to produce the Trelan machines and to produce additional Bandit machines.
Because of the strong demand for Bandit products, Bandit is on a major expansion campaign. Three expansions of Bandit plants were completed in 2021 and two other expansions will be completed in the first quarter of 2022. Three additional facilities will be built in 2022.
Bandit now employs 610, up from 450 in 2020. Bandit has 110 job openings and hope to increase employment to 800 employees by the end of 2022.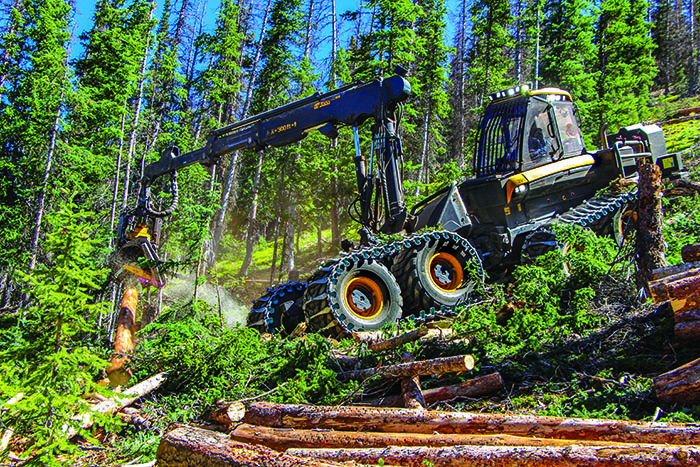 The new ERP solution has already been successfully implemented in Ponsse's Swedish and Norwegian subsidiaries. Particular attention has been paid to the user experience, and all functions can be used anywhere in the world, with any device. The new ERP solution is being used for a number of things, such as material and stock management, procurement, sales, deliveries, field work control and maintenance, invoicing, and financial management and reporting. The ERP solution will also be used for aftersales processes, such as spare parts sales and maintenance…
read more
Spanning seven decades since its inception in 1952, Timber Harvesting highlights innovative and successful logging operations across the U.S. and around the world. Timber Harvesting also emphasizes new technology and provides the best marketing vehicle for the industry's suppliers to reach the largest number of loggers in North America and beyond.