Deere's Dubuque Factory Celebrates 75 Years
The John Deere Dubuque Works factory opened in 1947, and now has 3,000 employees, half in production and half in engineering, supply, and customer support.
General Manager Mark Dickson says post-World War II labor shortages forced Deere to build its new plant away from its tractor plants in Waterloo, Iowa. Dubuque welcomed the new plant, which initially made tractors, but converted to handling part of Deere's construction and forestry business in 1970. 1.2 million machines have been produced in Dubuque since it opened.
Dickson predicts the Dubuque Works will keep its current workforce, and could grow 10% more in the next year. Equipment produced in Dubuque is mainly sold in the North American market.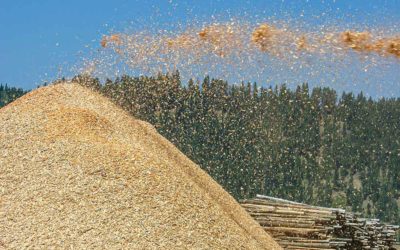 One really bright spot concerning the American Loggers Council is the organization's resilience as the pandemic slowly fades away: Many organizations and trade associations took a beating during the pandemic, but the ALC is surviving remarkably well and moving ahead on a variety of fronts. Two news items this month underline the importance of having an association like the ALC to provide a national voice for the logging industry as various issues come up…
read more
Spanning seven decades since its inception in 1952, Timber Harvesting highlights innovative and successful logging operations across the U.S. and around the world. Timber Harvesting also emphasizes new technology and provides the best marketing vehicle for the industry's suppliers to reach the largest number of loggers in North America and beyond.