Ponsse Partners With New West Coast Distributor
The Finland-based Ponsse Group has signed a retail agreement with PacWest Machinery for its sale and maintenance of Ponsse forest machines in Oregon, Washington and Idaho, including the existing service center in Coburg, Ore.
Ponsse announced that PacWest's extensive service business network would strengthen Ponsse service and growth expectations for cut-to-length logging in the region. Established in the 1890s, PacWest also is a dealer for Volvo (trucks and construction equipment) and Metso (services for aggregate, mineral processing and metal refining) in the same three states. The company has sales and service centers in Portland, Eugene, Pasco, Spokane, Seattle, and Mt. Vernon.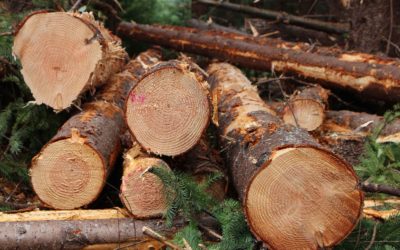 West Fraser Timber Co. Ltd. and Atlas Holdings have announced the signing of a definitive agreement for the sale of West Fraser's Quesnel River Pulp mill in Quesnel, British Columbia and its Slave Lake Pulp mill in Slave Lake, Alberta to Atlas. Atlas owns and operates several pulp, paper and wood products businesses in Canada and the U.S. The agreement includes related woodlands operations and timber holdings in Alberta and a long-term fiber supply agreement for the Quesnel facility…
read more
Spanning seven decades since its inception in 1952, Timber Harvesting highlights innovative and successful logging operations across the U.S. and around the world. Timber Harvesting also emphasizes new technology and provides the best marketing vehicle for the industry's suppliers to reach the largest number of loggers in North America and beyond.