New Features From Tigercat: RemoteLog, LogOn
Tigercat offers new features on its powerful RemoteLog and LogOn telematics system. Using the same satellite connection as RemoteLog, machine operators or technicians may now send and receive simple text messages when no cellular mobile network is available. There is no need for another messaging service—RemoteLog does it all.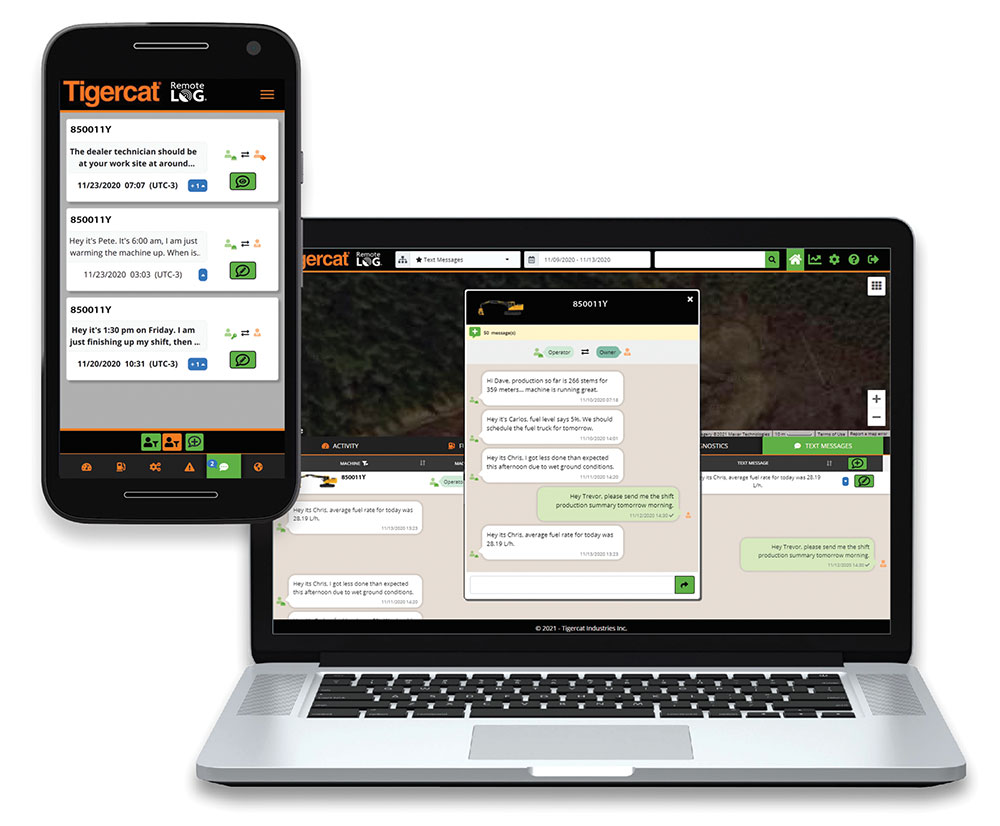 Worksite supervisors can send messages to machine operators quickly and easily. Get direct support at the jobsite from your Tigercat dealer when your phone is out of coverage range. Optimize your forestry operations through better communication. Purchase a Pay-As-You-Go text messaging data plan from your local dealer to get started.
You can now access the "data that matters" from RemoteLog directly through a new web service using your IT servers. Now it is possible to share geographic position and production data for your machines with landowners and forestry operations companies. RemoteLog utilizes the well documented ISO 15143-3 (AEMP 2.0) Web API that is widely used in mobile machinery applications.
You can easily view production, activity timelines, and fuel consumption on your mobile device using LogOn at the worksite. Now you can download formatted reports in PDF or CSV formats and save them to your mobile device. View the reports anytime, or share them through email.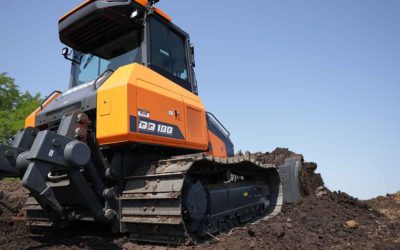 This dozer model is the first to be produced through the collaboration of various departments at Hyundai Doosan Infracore (HDI), including development analysis, market research, competitive benchmarking, validation and pilot vehicle assembly…
read more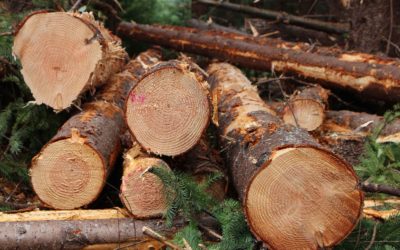 A southwest Washington logger must serve 60 days home detention and repay more than $163,000 after he admitted stealing workers' comp benefits from the Washington State Department of Labor & Industries (L&I), which administers the state workers' comp system, from January 2018 to January 2020. James Thomasson claimed injuries from working in the woods led to disabilities that affected his ability to work, and a medical provider said he was eligible for lost wages payments…
read more
Spanning seven decades since its inception in 1952, Timber Harvesting highlights innovative and successful logging operations across the U.S. and around the world. Timber Harvesting also emphasizes new technology and provides the best marketing vehicle for the industry's suppliers to reach the largest number of loggers in North America and beyond.