New From Tigercat: Mulcher Carrier
Tigercat adds to its mulcher lineup with the release of the 760B mulcher and the 4061-30 mulching head. The 760B is a 550 HP class mulcher carrier that shares major components with the field proven and similarly classed Tigercat 480B track driven mulcher as well as the popular M726G wheel driven mulcher.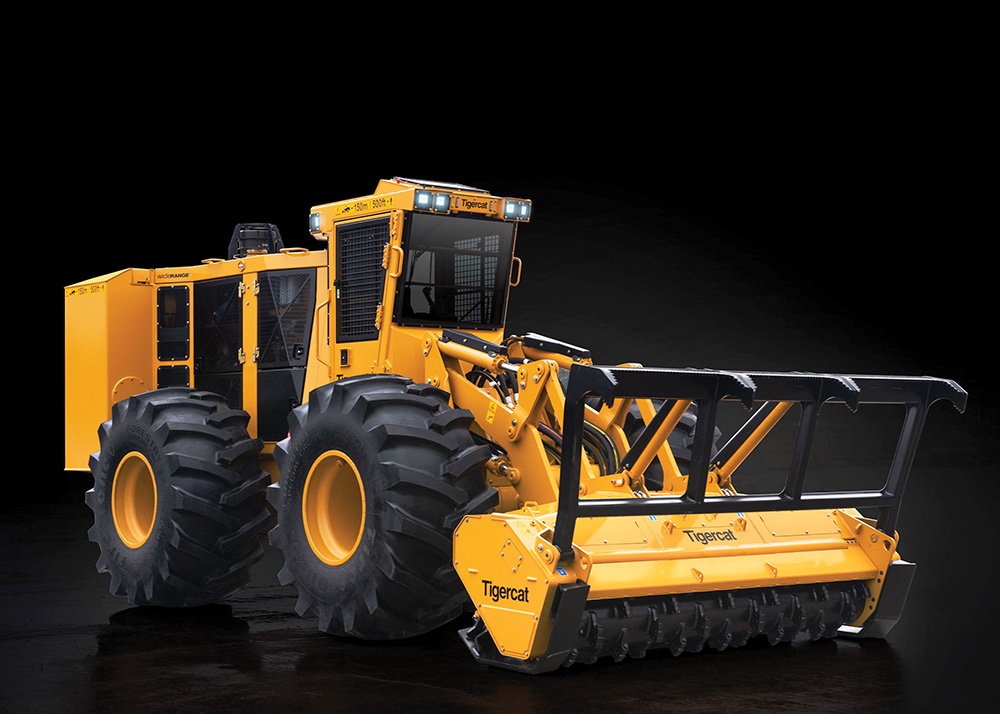 Forestry companies require the capability to efficiently clean up residual post-harvest forest debris and grind stumps to ground level: The 760B meets this requirement and the machine will also find application in large scale land clearing and ROW projects.
In stable, well drained soil types, a high horsepower wheel driven machine has many advantages including quicker travel speeds, lower operating costs and the ability to run a wide mulching head for improved coverage and wider swaths, increasing quality and productivity. As such, Tigercat also designed a 3 m wide mulching head to complement the new carrier. The new 4061-30 mulching head is based on the original Tigercat 2.5 m 4061, with several updates and enhancements. The 2.5 m 4061 will be rebranded as the 4061-25 when similar updates are introduced in early 2021.
The 760B will be standard equipped with boom float, LogOn (Tigercat's wifi based machine monitoring system), ground level fueling and Tigercat's WideRange transmission. The operator's station was designed with operator comfort in mind, with a climate controlled seat, Bluetooth audio connectivity and ergonomic controls.
Tigercat mulcher carriers offer superior build quality, greater hydraulic efficiency, better operator ergonomics and easier access to components and daily service points than competing mulcher carriers. The result is greater uptime and higher productivity.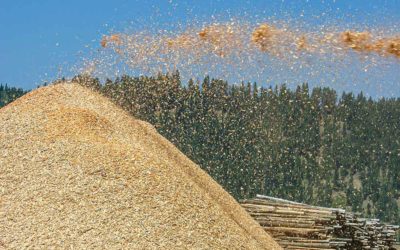 One really bright spot concerning the American Loggers Council is the organization's resilience as the pandemic slowly fades away: Many organizations and trade associations took a beating during the pandemic, but the ALC is surviving remarkably well and moving ahead on a variety of fronts. Two news items this month underline the importance of having an association like the ALC to provide a national voice for the logging industry as various issues come up…
read more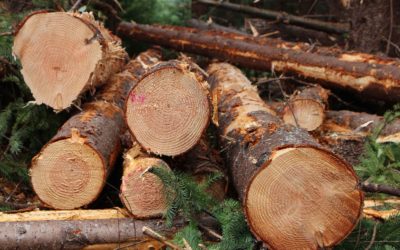 In late October, after a 48-day strike, Weyerhaeuser reported the successful resolution of a work stoppage involving members of the International Assn. of Machinists and Aerospace Workers union in Oregon and Washington. Weyerhaeuser has approximately…
read more
Spanning seven decades since its inception in 1952, Timber Harvesting highlights innovative and successful logging operations across the U.S. and around the world. Timber Harvesting also emphasizes new technology and provides the best marketing vehicle for the industry's suppliers to reach the largest number of loggers in North America and beyond.